El Clasico: Real Madrid v.s F.C Barcelona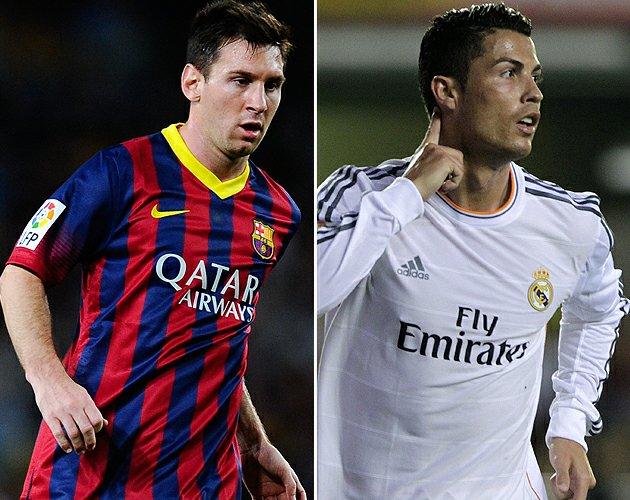 On the 25th of October of 2014, a game everyones been waiting for will take place. The two biggest teams of Spain will play tomorrow. Not only is it worth the 3 points, it;s worth bragging rights and prove who's better. Probably the 2 biggest clubs in the world. Luis Suarez will make his official debut for Barcelona against Real Madrid, after coming from a 4 month suspension for biting Giorgio Chiellini in the world cup.
Here are some highlights in which Barcelona has won over the past years.
http://www.youtube.com/watch?v=AwUQKtQi7EI
Here are some highlights for Real Madrid.
http://www.youtube.com/watch?v=ccsUDaq_Cdk
http://www.youtube.com/watch?v=W0CcBjDFmX4