International Match of the Weekend: Oct 9-11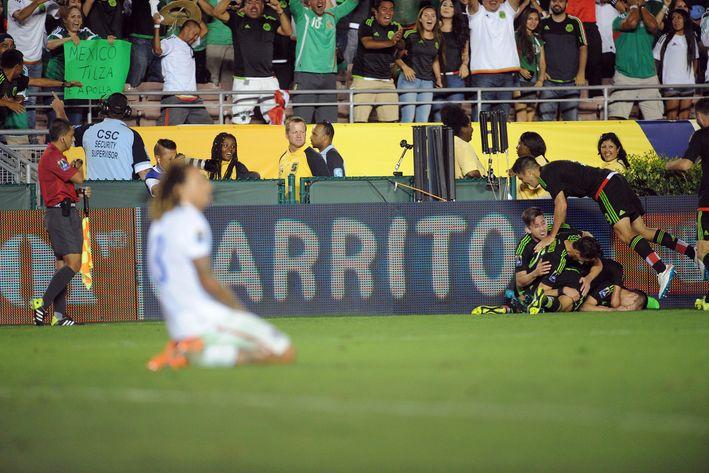 The game of the weekend goes to Mexico vs USA. This game is known as the eternal rivalry of the concacaf. Paul Aguilar is Mexico's hero today after scoring a 118th minute volley to beat the USMNT 3-2. Mexico proved to be the giants of North America.
Game Recap:
10th minute – Javier "Chicharito" Hernandez opened the score off a pass from Oribe Peralta.
15th minute –  It didn't take the U.S long to equalize the score with a header from Geoff Cameron.
96th minute – Paul Aguilar crosses the ball to Oribe Peralta who burries the ball in the back of the net.
108th minute – Bobby Wood puts the ball in the back of the net off a pass from DeAndre Yedlin and equalizes the score at 2-2.
118th minute – Paul Aguilar stuns the crowd with an astonishing goal off a volley.
120th minute – Mexico is victorious over USMNT.
https://www.youtube.com/watch?v=_jhHegeOfcU