Video Game O.T.W: Oct 5-9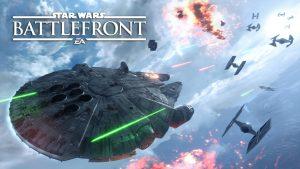 When I was growing up I played the older versions of Star Wars Battlefront. Now, my childhood is coming back once again! All new graphics! All new gameplay! It's coming out for Ps4, Xbox One, and PC November 17, 2015.  Thursday October 8th the Beta for this game was released to the public.
Your can read more about it in the link below!
http://www.theverge.com/2015/10/8/9477631/star-wars-battlefront-beta-open