Electrical Fan (Of The Week) 3.0: Introduction
4 min read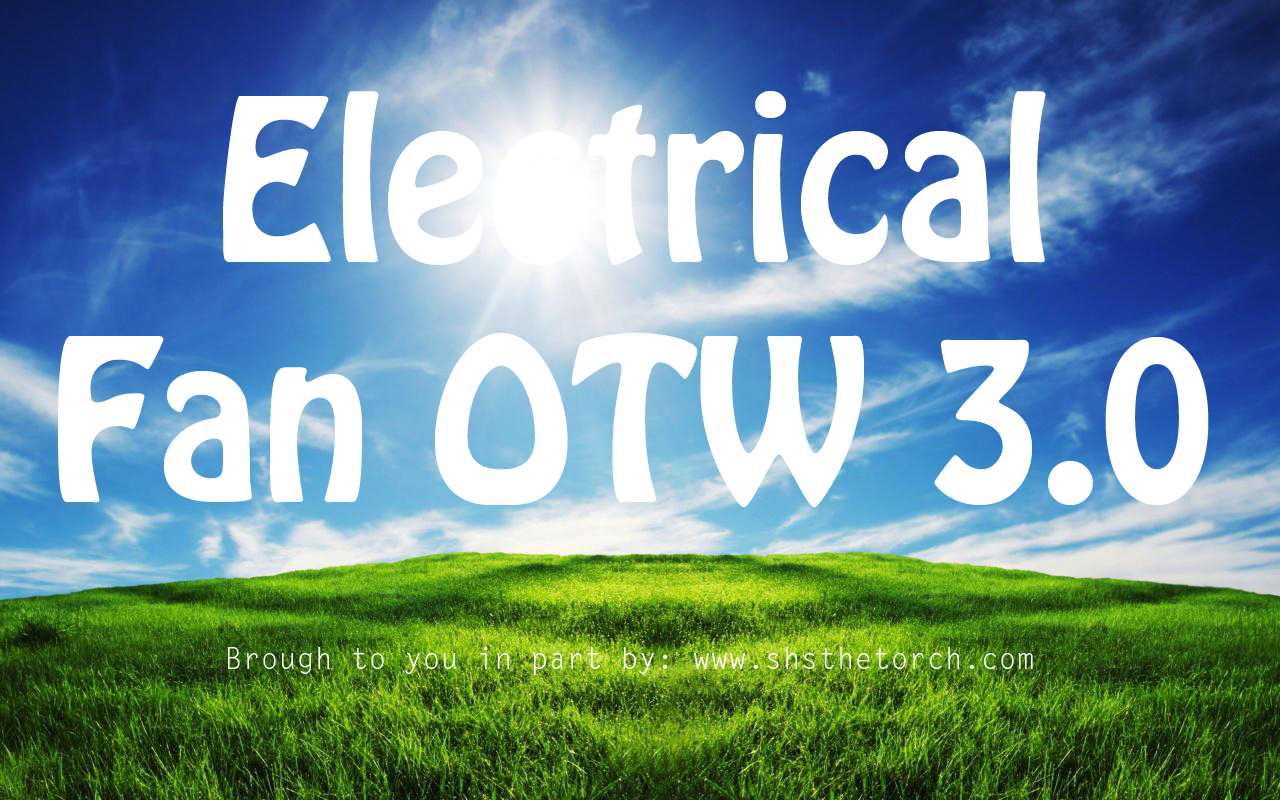 Hello, my name is Lucas Pollard and this is Electrical Fan (Of The Week) 3.0!  Last year, I began posting weekly posts/reviews about different models of electrical fans on the digital market on the SHS the Torch website as well as acting as elected-editor-in-chief for all four print editions of the newspapers.  This year, I plan on doing the exact same. 🙂 Every Friday (from now until May 2016) I will be posting a new new to you electrical fan overview per week.  In said overviews, I will be breaking down each electrical fan into 8 different categories, including:
Model Name:
Brand:
Fan Type:
Pricing:
Average-
Lowest-
Highest-
Deals:
Features:
Speeds
Oscillation
Tilt
Height
Remote Controllable
Timer
Thermostat
Warranty
Dimensions:
Also, I will be providing at bare minimum 2 pictures of each fan and a review or two (if applicable). 🙂
---
SIDENOTE: I'm sure as a reader, one cannot help but ask themselves, why, in regards to my decision to post weekly electrical fan product overviews*.  My response, why not?  Nowadays, people are far too concerned with what somebody or everybody else is doing, saying or thinking and trying to "fit in" -to the societal norms.  We've all become so politically accurate, we're inadequate and incapable of accepting and embracing our own differences, despite how beautiful and invigorating they really are or can be.  Through these posts, I am capable of not only speaking on a topic that interests me, I am capable of speaking to those who relate to me and also comprehend why I personally don't care what other people think and never have, nor will.  These posts, are my revolt again mainstream society, social conducts and oppression of creativity and individuality!  Let your imaginative capabilities flow and, "May your crown never wander!" -Lucas Pollard, editor-in-chief of SHS the Torch print* edition.
---
Please be sure to check back every Friday for the newest incarnation of the infamous, "Electrical Fan (Of The Week)" saga, 3.0, presented by: www.shsthetorch.com, as well, as the monthly edition of, "K-HOT! – Hot Comebacks & Debuts!"