{(12 Posts AFTER Christmas Day)} (Entry No. 5) – Electrical Fan (Of The Week): 12/07/15-12/11/15
4 min read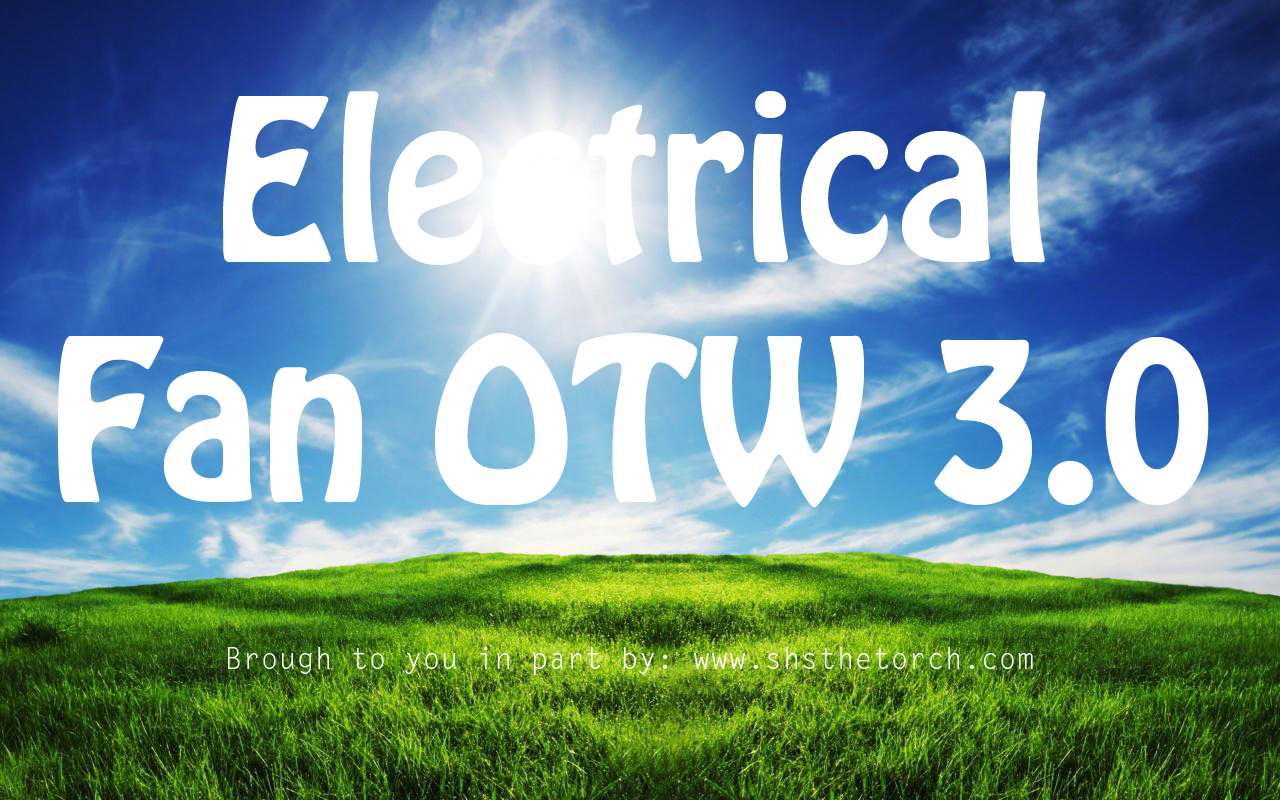 Hello SHS the Torch – the student voice of Wichita South High School readers, I hope you had/are having a safe and jolly holiday season.  In response to my own complete and utter failure as a second-year editor-in-chief of the SHS the Torch staff, I have made it my sole life mission to become more proactive and the best Junior editor-in-chief the Torch has ever seen/had!  In order to due so, and to make up for my absence of posts and pending promises to Mr. Welch, I have decided to put my own spin on a classic holiday theme while also catching up on my posting.  Ladies and gentlemen (and Mr. Welch who is still reloading his Internet Explorer browser), I present to you: "The 12 Posts AFTER Christmas Day"!
-Lucas Pollard, re-elected Editor-in-Chief of SHS the Torch
---
Model Name: Honeywell Whole Room Air Circulator Fan; Model No.: HT-908
Brand: Honeywell
Fan Type: Floor
Pricing:
Highest- $52.20 (Pricefalls)
Deals:
$32.59 (w/ Free Shipping; Office Depot)
Features:
3 Speeds: Low, Med, High
TurboForce (air circulation; up to 32′ ft.)
Energy-efficient (save up to 20% spent on energy bills)
90° degree variable head-tilt
Conveniently top-mounted controls
Removable grill
1-year limited warranty (by Honeywell)
Dimensions: 16″ (length) x 9.2″ (width) x 15.7″ (height)
Videos:
Sources:
Information- Walmart, Honeywell, Google
Videos- YouTube
---
Please be sure to check back everyday for the next 12 days – starting from December 26th, 2015 until January 6th, 2016) for the next entry or gift in the, "12 Posts AFTER Christmas Day!" holiday-themed, make-up-for-past-failures, series, presented in-part by: www.shsthetorch.com.
ALSO, please be sure to check back every Friday for the newest incarnation of the infamous, "Electrical Fan (Of The Week)" saga, 3.0, presented by: www.shsthetorch.com, as well, as the monthly edition of, "K-HOT! – Hot Comebacks & Debuts!" in the new year! 😀