Manifest refers to the list of official passengers and crew on board of a flight, which is what is being referred to in the new show called 'Manifest" on NBC starring Josh Dallas and Mellisa Roxburgh. Seemingly based on the disappearance of Malaysia flight 370, the show begins portraying a normal middle-class family in the airport awaiting their flight home to New York from their vacation in Jamaica. The flight they were all supposed to go on was oversold so Michaela, Ben, and Cal stayed.
They were then assigned to Montego Air Flight 828. Aside from minor turbulence, the passengers did not experience anything out of the ordinary until the plane was told to land at a different airport and was met by an abundance of police and the NSA who told them they had been missing presumed dead for 5 1/2 years. Eventually, they were met by their families who had aged 5 years while the passengers had not aged a day. Integrated back into society and trying to proceed into their normal lives, the passengers were faced with some new out of the ordinary characteristics. The show is mainly focused on Micheal, Cal, Ben, and Saanvi. Cal is Ben's son and he was diagnosed with a form of cancer that did not yet have a cure, Saanvi was a doctor who helped find the cue for Cal's disease and she also happened to be on the plane.
Shortly following their reappearance, the passengers began to hear voices that said pretty vague things, but once put into the right context had a huge meaning. For instance, the first event was the voice telling Michaela and Ben to "set them free" over time they saw fenced in dogs. They released the dog but the voice kept persisting to "set them free". Michaela eventually figures it out and realized the voice was referring to two girls being held hostage in the shed behind the dogs. This led to her solving an ongoing kidnap case, which gave them the idea that the voice is something of a sixth sense or higher power.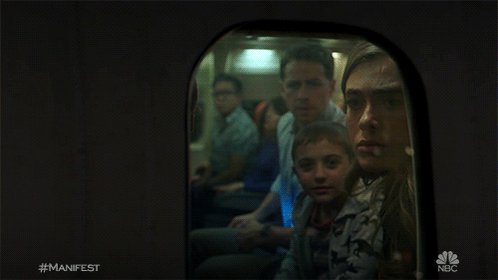 The show is only on the 5th episode and still has so much more to see. Check it out on NBC on Mondays at 9 pm or download the NBC app to watch it anytime!