Golden Apple Award
2 min read
Each week KAKE news pairs with Project Teacher to give an outstanding teacher the Golden Apple Award. The award is made to recognize the things teachers do for their students. The teachers get recognized in their community for the ways they help students succeed in their education.
The week of January 23, 2019, Wichita South High School Journalism teacher Jeff Welch received the Golden Apple award. He was nominated for the award by journalism student Danyelle Martin's mother. This award helped show just how good of a teacher Mr. Welch is.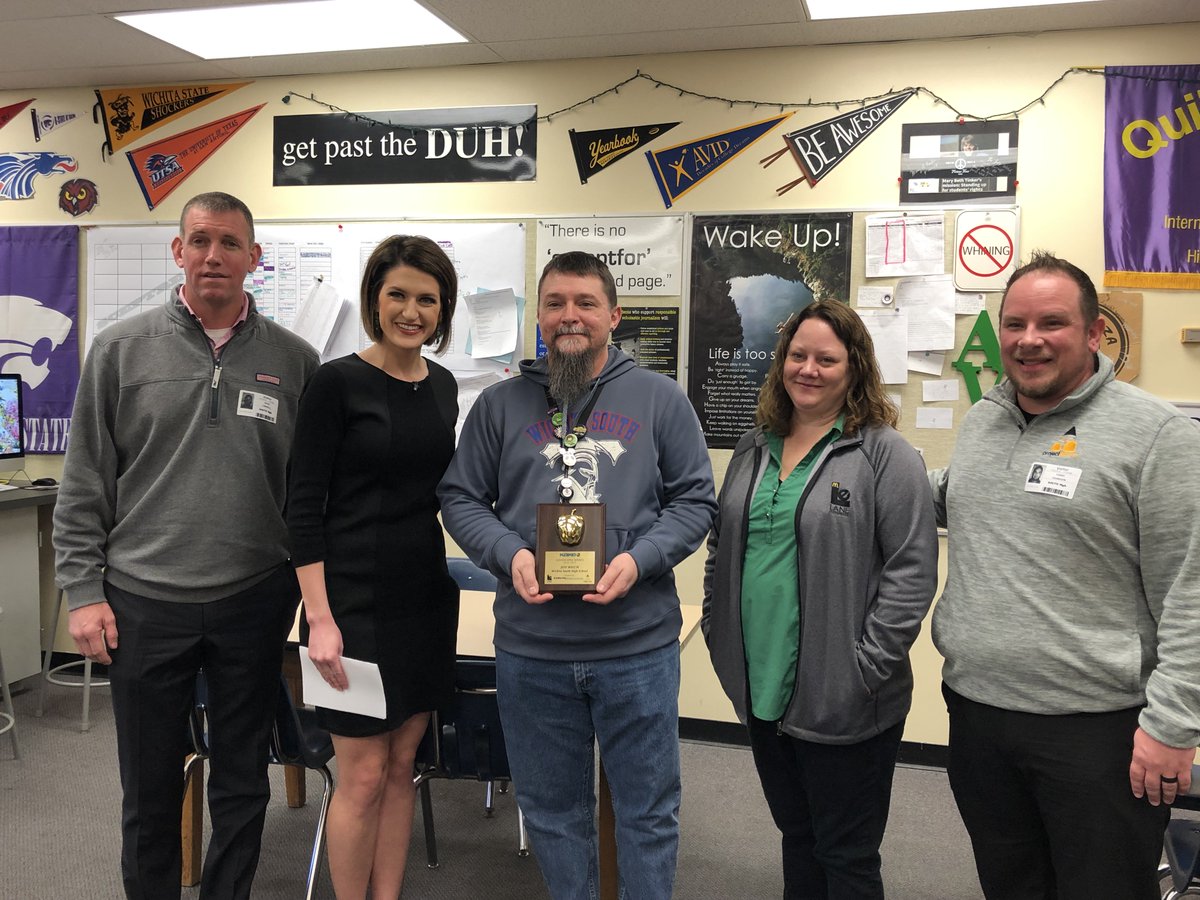 In the parent's nomination, she said: " I can't even put into words how much he helps his students succeed." She also went on to talk about how he had recently helped a student going through a tough time. 
Shawn with Davis-Moore presented the award, Kristen with Lane Enterprises, McDonald's brought cookies and milk for the whole class and Terry Johnson with Project Teacher donated $1000 worth of school supplies for the classroom.