The Best Of 2019
6 min read
Written by Heidi Smith and Aley Terry
It's a wrap! 2019 is coming to an end faster than Old Town Road when it hit the top charts! Let's review some of the best of 2019!

1. VSCO girls emerge from TikTok!
Not sure what A VCSO girl is? Well, a VSCO girl is someone who posts trendy photos of themselves, wears scrunchies and carries around their massive water bottle called a Hydro Flask! Vsco girls commonly say "oop" and "sksk."
2. TikTok
The social media video app skyrocketed in popularity this year! People on TikTok commonly share short lip-syncing videos of themselves as well as comedic videos!
3. The Bird Box Challenge
Not exactly the safest challenge out there. When Bird Box launched in 2018, people in 2019 came up with the challenge to blindfold themselves while they did everyday tasks such as driving.
4. Woman Yelling At Cat Meme
5. Sonic The Hedgehog
The new real-life looking Sonic The Hedgehog trailer launched in April of this year. The new Sonic received a lot of hate from the public due to its disturbing real-life image. The company responded to the demands by increasing the budget by $35 million to provide the old sonic that we remember and love.
6. The Jonas Brothers reunion.
And they're back! After 6 long years The Jonas Brothers have reunited. In February they announced their return with a single called "Sucker." Since then they have released 2 more singles and an album called "Happiness Begins."
7. Avengers: Endgame
Endgame came out this year in April and fans were obsessed! We won't spoil anything, but just know The Avengers took out Thanos which became a revolving love for memes about him. Endgame has the highest gross income of any movie in 2019. Its gross income raked up more than $858,370,000!
8. The most diverse class of lawmakers was sworn into congress
Alexandria Ocasio-Cortez was the youngest woman ever to be sworn into congress and she is ready to bring it!
9. Old Town Road
Lil Nas X set the record for the longest #1 Billboard song to run. It was at #1 for 17 consecutive weeks! The song was called Old Town Road which then was remixed with the popular artists we all know as Billy Ray Cyrus, Mason Ramsey, and Young Thug.
10. Missy Elliot was FINALLY inducted into the songwriters hall of fame.
11. Disney +
Starting at $6.99 a month you can fulfill your desires and watch an unlimited amount of Disney movies! including any Disney original made movie, Star Wars, Marvel, and Pixar movies!
12. The Black Hole
A first ever picture of a black hole was taken this year in 2019! It is just about 3 million times the size of our planet and is located 500 million trillion km away in the Messier 87 galaxy. To put that to scale, is is 55 million light years away which is 24 billion miles!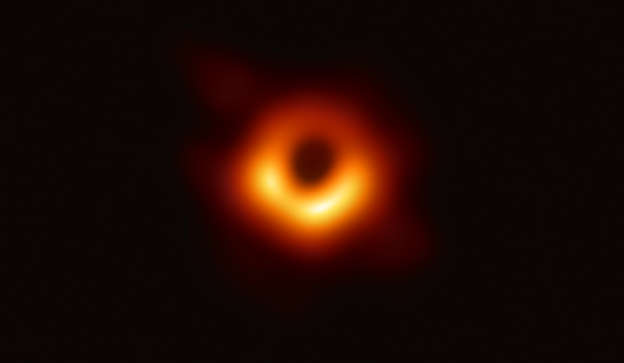 13. Equal pay for women's soccer team.
After the US women's soccer team won their 4th world cup, on March 8th, 28 players from the soccer team filed a lawsuit against US soccer for gender discrimination. The women are paid 80 cents less than the men's soccer team, but the women's team hold better stats.