Top 8 Anime Movies
5 min read
Whisper of the Heart (1995)
Based on the manga with the same title, this animated film follows Shizuku, an inquisitive young girl and a voracious reader, who longs to be a writer when she grows up. One day she notices that all of her library books have previously been taken out by one Seiji Amasawa. Amid chasing after a large cat, befriending an eccentric antiques dealer and writing her first novel, Shizuku aims to find this mysterious boy who may well be her soul mate.
The Girl Who Leapt through Time (2006)
A teenage girl tries to use her newfound ability to travel through time to her advantage.
A Silent Voice (2016)
When a grade school student with impaired hearing is bullied mercilessly, she transfers to another school. Years later, one of her former tormentors sets out to make amends.
Kiki's Delivery Service (1989)
In this anime feature, 13-year-old Kiki moves to a seaside town with her talking cat, Jiji, to spend a year alone, in accordance with her village's tradition for witches in training. After learning to control her broomstick, Kiki sets up a flying courier service and soon becomes a fixture in the community. But when the insecure young witch begins questioning herself and loses her magic abilities, she must overcome her self-doubt to get her powers back.
Your Name (2016)
Two teenagers share a profound, magical connection upon discovering they are swapping bodies. But things become even more complicated when the boy and girl decide to meet in person.
My Neighbor Totoro (1988)
This acclaimed animated tale by director Hayao Miyazaki follows schoolgirl Satsuke and her younger sister, Mei, as they settle into an old country house with their father and wait for their mother to recover from an illness in an area hospital. As the sisters explore their new home, they encounter and befriend playful spirits in their house and the nearby forest, most notably the massive cuddly creature known as Totoro.
Spirited Away (2001)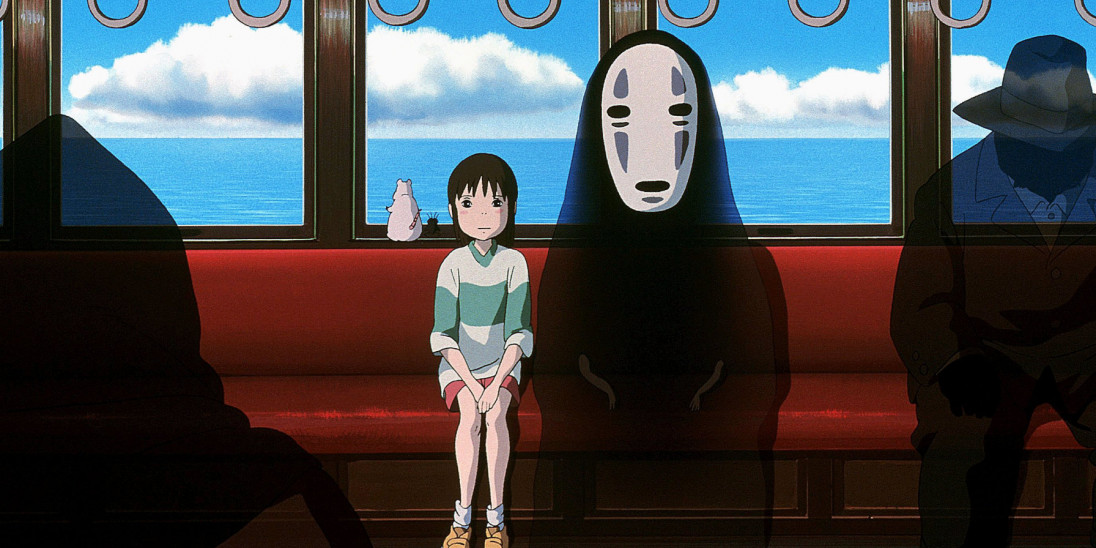 In this animated feature by noted Japanese director Hayao Miyazaki, 10-year-old Chihiro (Rumi Hiiragi) and her parents (Takashi Naitô, Yasuko Sawaguchi) stumble upon a seemingly abandoned amusement park. After her mother and father are turned into giant pigs, Chihiro meets the mysterious Haku (Miyu Irino), who explains that the park is a resort for supernatural beings who need a break from their time spent in the earthly realm, and that she must work there to free herself and her parents.
The Secret World of Arrietty (2010)
Arrietty, a tiny teenager, lives with her parents in the recesses of a suburban home, unbeknown to the homeowner and housekeeper. Like others of her kind, Arrietty remains hidden from her human hosts, but occasionally ventures forth from beneath the floorboards to borrow sugar cubes and other supplies. A secret friendship forms when 12-year-old Shawn meets Arrietty, but their relationship could spell danger for Arrietty's family.