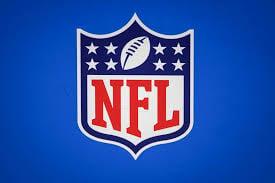 Week Two of the 2021-22 NFL Season has passed, and it was an exciting week for many teams, and a depressing week for some.
Thursday, September 16
Giants 29 30 Redskins
Sunday, September 19th
Rams 27 24 Colts
Broncos 23 13 Jaguars
Bills 35 0 Dolphins
Texans 21 31 Browns
Bengals 17 20 Bears
49ers 17 11 Eagles
Raiders 26 17 Steelers
Patriots 25 6 Jets
Vikings 33 34 Cardinals
Falcons 25 48 Buccaneers
Cowboys 20 17 Chargers
Titans 33 30 Seahawks
Chiefs 35 36 Ravens
Monday, September 20th
Lions 17 35 Packers
Tua Tagovailoa gets injured in an ugly game against the Bills
After a nasty hit early into the game, second year quarterback Tua Tagovailoa was taken out the game with an injury, bringing out backup quarterback Jacoby Brissett, who was unable to get anything going against the fierce bills team.
Jameis Winston brought back down to earth by the hungry Panthers
After throwing 5 touchdowns against the Packers, Jameis Winston looked to be on top of the world coming into the week 2 game against the panthers. However, it did not turn out that way, with Winston throwing no touchdowns and two interceptions. Sam Darnold and Christian McCaffrey delivered on the opportunities given to them by the defense, as they won 26-7.
Deja Vu strikes as Jets QB Zach Wilson throws 4 interceptions against the Patriots
The Patriots defense, led by J.C. Jackson, picked off the rookie quarterback Zach Wilson on route to their 25-6 win, bringing them to 1-1.
Derrick Henry explodes for 3 touchdowns in a tough win against the Seahawks
After a rough match against the Cardinals, the Titans bounced back against the Seahawks, who put on a very good match. Derrick Henry rushed for 182 yards and ran it in for 3 touchdowns, bringing him to a whopping 44.70 fantasy points (Yahoo Fantasy), which is almost a 5x improvement from his 9.20 points last week
Mahomes and Jackson put on a classic in their thrilling Sunday Night matchup
These two quarterbacks battle hard every time they play, and this match was no different. Mahomes threw for 343 yards and 3 touchdowns with one interception, Lamar threw for 239 yards, one touchdown, 2 interceptions, and 2 rushing touchdowns with 107 rushing yards. With 12 unanswered points in the 4th quarter of play, Lamar got his first win over the Chiefs, winning 36-35
Yahoo! Fantasy's Top Performers
Quarterback:
Kyler Murray 35.10

Running Backs:
Derrick Henry 44.70
Aaron Jones 41.70

Wide Receivers:
Cooper Kupp 32.20
Tyler Lockett 27.80

Tight End:
Travis Kelce 20.40

Kicker:
Graham Gano 22.00

Defense:
Buffalo 22.00