Switzerland passed a law that effects LGBTQIA+
4 min read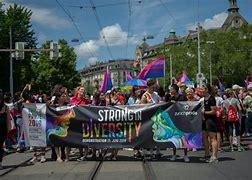 On September 26th, the people of Switzerland got the opportunity to vote on same sex marriage, giving the LGBTQ+ members complete rights, no matter what gender or pronouns. The law passed with 64.1 percent of the people agreeing.
Switzerland is the last country in Western Europe and the 30th country in the world to legalize all rights to same-sex couples and those individuals that are part of the LGBTQIA+, which is why they were so happy and cheerful that their people voted for the law.
The law itself has to go through a varies number of obligation lists, tweaks, and law makers. But the country is planning to allow this law and the rights that go with it, to take effect July 1st, 2022. The part of the law that has already been approved clearly states that it allows same-sex couples to adopt children and use sperm banks. But there are a few different sections to the law. In the next section of the law, they are voting on if transgenders will get the right to access the same restrooms as those who are originally that gender. That topic alone is a huge controversy in the United States so it will be interesting to see if its such a "touchy" subject in Switzerland as well.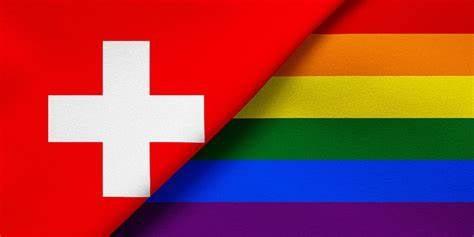 What did others have to say about this?
"This is a historic day for us and for Switzerland, this is a great step forward, something we have been waiting for for years," was said by Laura Russo, the Co-President of the Geneva Federation of LGBT Associations
"With this, all couples will in the future be treated equally before the law: all can enter into a civil marriage, with the same rights and obligations," was written by Keller-Sutter
"This initiative was begun in 2013; we had to wait 8 years for the vote to happen – and here, this is a big 'Yes.'" said a swiss
"The laws are not about love and feelings." said someone who is against the law
Many of us live in states that already have legalized LGBTQ rights but want to help those who are part of the LGBTQIA+ with their rights not legalized.
If you want to help make a change, here is a link to an online petition: Take action for LGBTQ rights. (gaycenter.org)