Kevin Gates's New Song, "Dear God"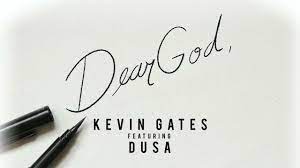 Rapper Kevin Gates, released a new song "Dear God" featuring Dusa. The song is about the struggles of the rappers and their deep prayers with the main chorus lyrics "Dear god, I just got out of jail, I need you to answer my prayers." Fans are going crazy over this new hit as we haven't gotten a new release from Gates since February with "Only the Generals Pt. 2" album. The song is now on You tube's Trending Music at #26. The song now has 130K likes on YouTube.
To stream the song go to Youtube.com and search "Dear God Kevin Gates".