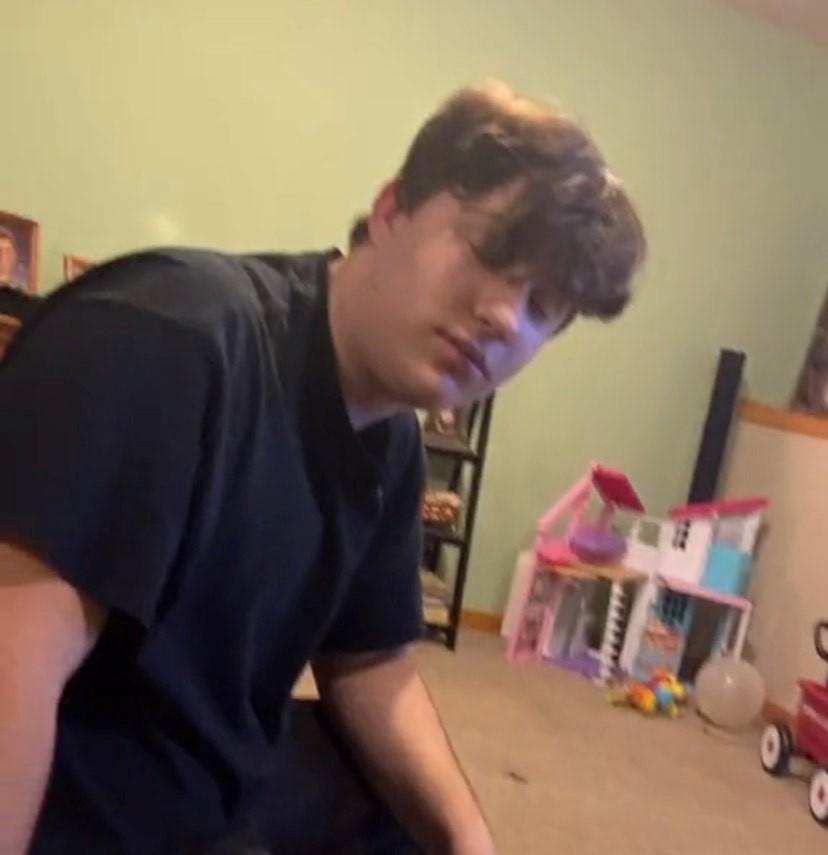 Being fit is hard and is also easy. When you first get into lifting weights, running, or any type of exercise it is going to be hard at first. Depending on what type of shape you are in, the beginning of your fitness journey got start off nice or it will be not a great start. When you start off big it can be hard to breathe, eat correctly, keep going, and struggle with motivation. If you start off skinny you might struggle with eating a lot to build muscle, feel sick from trying to eat a lot, lift heavier weights, and again, struggle with motivation. Motivation is something a lot of people have trouble maintaining when it comes to fitness. There are many reasons why people lose motivation, like not seeing any progress, repetition, and there are more reasons why people quit. There are people who keep going and keep pushing, even when they aren't motivated. They don't worry about motivation because they are disciplined, and they strive to get in better shape. So many people who work out have days where they don't want to do anything, but they do it anyways because, they want to reach their goal of getting bigger, smaller, defined, strong, fast, whatever their goal is. They keep pushing because they do not want to fail themselves and reach their goal and achieve success.
There are so many things I have struggled with myself on my fitness journey. This is the story of my fitness journey and the struggles I've had along the way. This story starts in March of 2022, the rest of the school year had just got canceled. I was not doing anything but playing games all day every day for the first few weeks of the quarantine summer. I got tired of just sitting around so I decided to regulate my eating and start getting out more, being more active, and hanging out with friends. I managed to lose some decent weight over this summer which was 6 to 7 months long. I did lose a crazy amount, but it was enough for people to know that I have slimmed down a bit. It was August and school was supposed to start but it was delayed into September. I go to enrollment, and we had to wear face masks and get computers for this school year was going to be online. When this school year started, I stopped being active and eating good and the same thing happened to all my friends. As the school year went on the more weight I gained. During the first two quarters of the school year, I gained a little bit of weight but when the last two quarters of the school year arrived and oh boy. I had lost all my motivation and I fell into a deep depression. Being at home 24/7, with no human interaction, I was losing myself. I failed every class I had that third quarter of the school year. In the last quarter of the school year, I had to start doing stuff again, being active, doing schoolwork, everything. As I started doing this again, I started to feel great. I had aquatics that year, but it was online so the teacher I had, Mrs. Sommers had us do exercises and I loved doing the. I struggled so much at first, but I kept pushing and near the end of the last quarter it was like I didn't struggle at all. I was in a bit better shape, but I was still about 230 pounds, 5'7. Me and my friend Sam decided to start working out at the end of my sophomore year and the end of his freshman year. Online school was over, and we wanted to lose some weight. We started lifting weights and we struggled at first, but we kept pushing. Everyone we knew started working out. Our friends Brogan, Laken, Sean, Ethan, Kohl, and so many more were all working out. We all became little gym rats, and we were proud of it. We were all hanging out every week, talking, swimming, fireworks, parties, cars, gym, and food; it was an outstanding summer and at the end of it I got in a relationship with my now girlfriend, Dani.
            The start of Junior year was underway, and it was coming fast. When Junior year first started, I was around 190 pounds, 5'8, but stopped working out for the first few weeks of the school year. I wanted to focus on school just to get settled and everything. I got back into going to the gym and I stayed consistent. I was able to drop down to 175 pounds. I did stop going after a few weeks this was a very big mistake. There was no sight of me at the gym for a few months and when I came back, oh boy. I was not able to do a plate on the bench which is 135 pounds. That was my warm-up weight before I stopped being consistent. A little bit of weight was gained, and I lost a lot of strength, but I was able to get back to where I was in just a couple of weeks. Staying consistent and maintaining a good diet really helped with that and I think my metabolism helped a bit as well. For the rest of Junior year, I stayed consistent, and it went well, I had a few ups and downs but other than that it was pretty good.
            It's the summer after junior year and I kind of stayed consistent with working out. The summer went by fast, and I went on vacation near the end of summer, I think I may have gained a few pounds. When I came back from vacation, my friend Anthony started working together and we became good gym buddies. Senior year was rapidly approaching, and I was prepared for it. I am now 5'9, 184 pounds I have a muscular dad bod and I think it suits me. I like how I look, and I believe I achieved what wanted. That is the end of this story, thanks for reading and always remember, being fit is hard and is also easy.