Halloween Display Causes Firefighters to Answer 911 Calls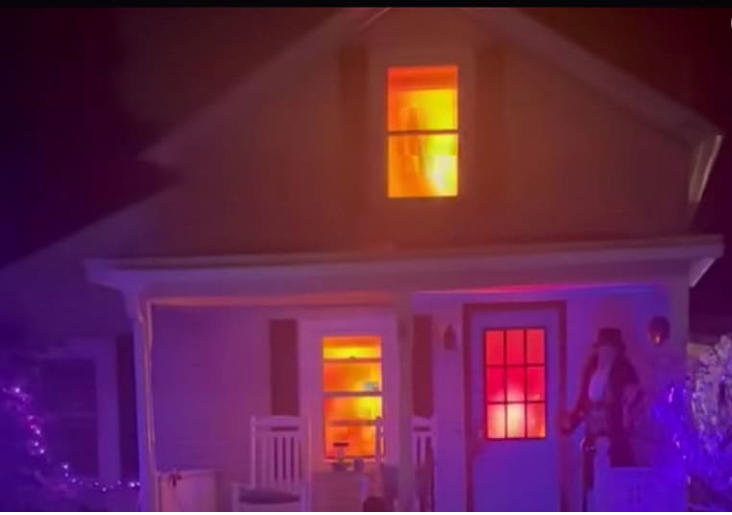 Halloween decorations have never been more realistic, some looking so terrifying that the authorities have to be called.
Homeowners in Glen Falls, New York decorated the interior and exterior of their house for all the neighborhood to see and enjoy. Their DIY engineering was so good that firefighters were called after numerous people believed that their house was on fire.
The haunt creators used two LED lights, a box fan, silver sheets, and a fog machine to create the realistic effect that's featured in the three windows.
The IAFF Local 2330 firefighters made an official Facebook post about the Halloween display and their thoughts about it.
"Tonight, crews were dispatched to the area of Sanford St. for a report of a confirmed structure fire," The post read. "To our surprise this was an amazing Halloween decoration. Thank you to the gracious owner for permission for posting. This display will be up Friday and Saturday nights for the public entertainment until the end of the month."
"Our neighbors are so creative! Way to go John & Matt it is so realistic!" One Facebook user wrote. In response the department wrote, "They were both amazing! Thank them again we like these calls."
This isn't the only Halloween decoration that has made headlines this year. A Georgia home's display was dubbed "a modern-day lynching" for its racist depiction of a black and brown body being h*ng by a noose on a tree. And a New Orleans homeowner caught so much backlash for his blasphemous Halloween of Jesus being dec******ed by the Devil alongside cr*****ed priests and nuns, that the mother of the homeowner's children broke up with him.