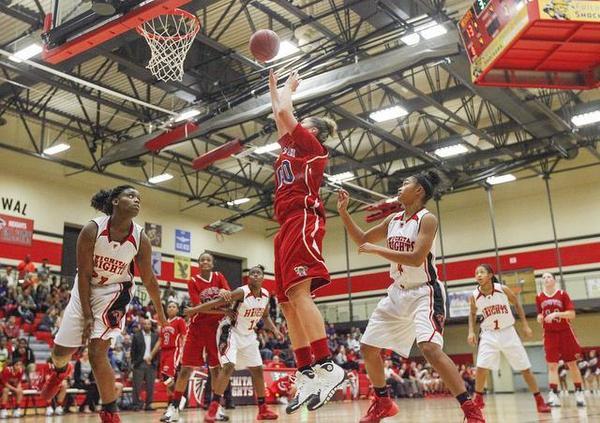 Snow days can cause headaches. They cause students to miss class. The cause schedules to be changed. They cause sporting events to be postponed. As was the case this week when a snow day on Tuesday caused the South High Titans to have to reschedule games for Saturday, setting up games on both Friday and Saturday evening at the South High Fieldhouse. Was it a problem? Not for the Titans.
On Friday, both Titan teams were victorious against Bishop Carol. In the first game the Lady Titans kicked things off by beating the Bishop Carol girls 47-34. The Lady Titans were led by Kendrian Elliot who scored 17 points and Eledria Franklin who scored 12 points. In the night cap the boys followed up the girl's success by beating Bishop Carol 39-33. The boys were led by Kaden Griffin and Jordan Moore who each scored 11.
On Saturday, it would be much of the same, except for the importance of the Lady Titans game. In a rematch of their only loss of the year, the No. 1 6A Lady Titans beat No. 1 5A Kaupan Mt. Carmel 40-39, to move into a tie for first place in the City League standings and improve their overall record to 14-1. The boys also followed up their victory on Friday with another win on Saturday, defeating KMC 47-38. With the win the boys move into sole possession of 4th place in the City League with an overall record of 7-8.