T.V Show Of the Week Feb. 1-7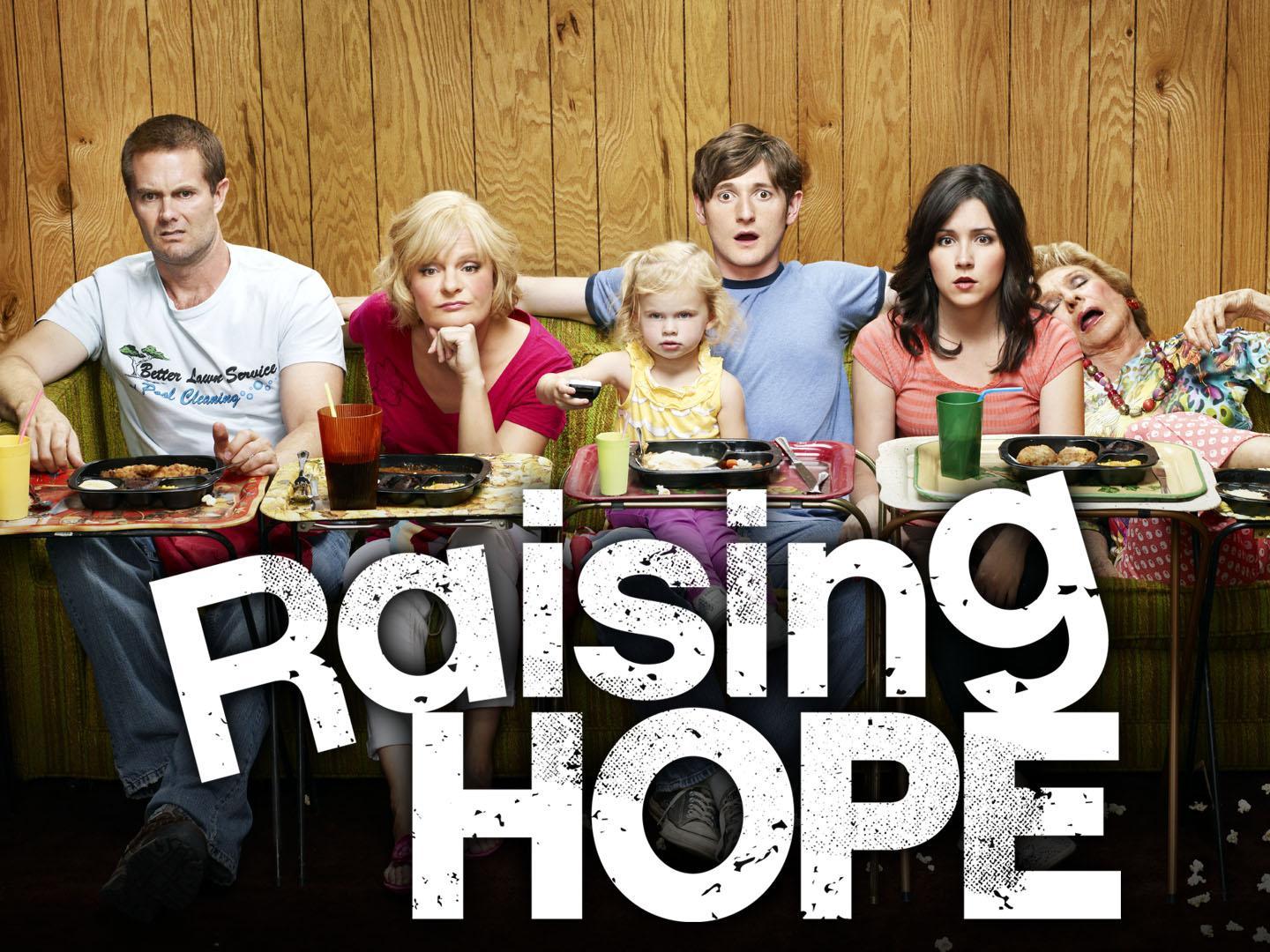 The T.V. Show of the Week for February 1st-7th is Raising Hope. Raising Hope is an American sitcom that aired from September 21, 2010, to April 4, 2014, on Fox. Following its first season, the show received two nominations at the 63rd Primetime Emmy Awards. Martha Plimpton was nominated for Outstanding Lead Actress in a Comedy Series and Cloris Leachman was nominated forOutstanding Guest Actress in a Comedy Series. Plimpton also won the 2011 Satellite Award for Best Actress in a Comedy Series.The fourth season premiered Friday, November 15, 2013 at 9:00PM Eastern/8:00PM Central with back-to-back episodes. On March 10, 2014, Fox canceled Raising Hope, and the series finale aired April 4, 2014. Raising Hope is about James "Jimmy" Chance is a clueless 24-year-old who impregnates a serial killer during a one-night-stand. Earning custody of his daughter after the mother is sentenced to death, Jimmy relies on his oddball but well-intentioned family for support in raising the child.
Up above is the presentation video for the show.
Find out more at: http://www.fox.com/
Reference: http://en.wikipedia.org/wiki/Raising_Hope