Top 5 Goals O.T.W 3/23-3/30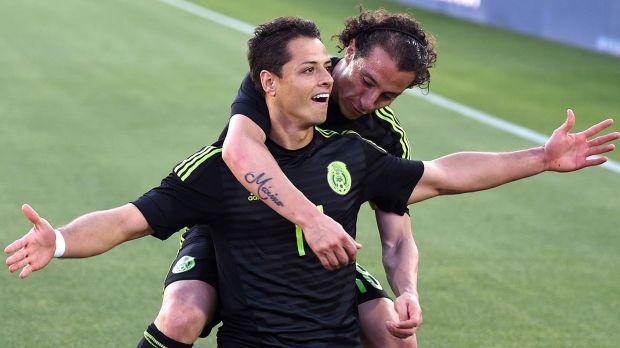 Once again it was a week full International games filled with excitement. Here are the top 5 goals of the week.
5. Roberto Firmino (Brazil v.s Chile)
Firmino passes Claudio Bravo to score the 1-0. Danilo had the assist.
https://www.youtube.com/watch?v=qmrbePyKNrc
4. Jozy Altidore (U.S.A v.s Denmark)
Altidore scores a volley off the early cross and beats 2 defenders to put U.S national team up 1-0.
https://www.youtube.com/watch?v=B2QoCIYnJfA
3. Nicklas Bendtner (Denmark v.s U.S.A)
Bendtner volleys the ball into the net in the last minutes to give his team the win v.s U.S national team.
2. Nemanja Matic (Serbia v.s Portugal)
Matic puts the ball into the net with an overhead kick to tie the game at 1. Unlucky for Serbia, despite the goal they went on to lose the game 2-1.
https://www.youtube.com/watch?v=MDoN5AJP6DY
1. Javier "Chicharito" Hernandez (Mexico v.s Ecuador)
Chicharo silenced critics wrong by scoring this astonishing goal.  It gave the Mexicans the win and Ch14 is the second top goal scorer in Mexico history with 39 goals, only trailing behind Jared Borgetti who holds the record with 46 goals.
https://www.youtube.com/watch?v=hFKFAWZUd0U