Top 5 Cartoon Network Shows
Honorable Mentions: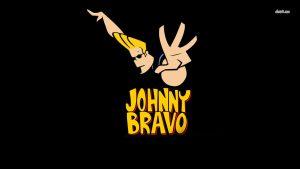 Johnny Bravo was a muscular, dimwitted womanizer with a pompadour hairstyle and a voice like Elvis. Johnny is often found attempting to get a woman to go out on a date with him even though he usually gets rejected.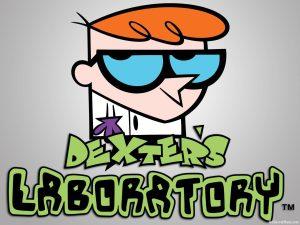 Sleep tight, America! Your fate lies safely in the hands of Dexter, a child genius who whips up dazzling, world-saving inventions in his secret laboratory. Big sister Dee Dee frequently wrecks his experiments, but his bigger nemesis is Mandrake, his brilliant rival at Huber Elementary School. Mom and Dad, of course, have no idea what their little angel is up to.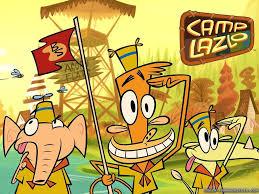 Camp Kidney isn't quite sure what to do with it's new Bean Scouts. Lazlo's a free-spirited monkey and his Jelly Cabin bunkmates Clam the albino rhino and Raj the elephant are always up to something much to the disappointment of Scoutmaster Lumpus. Lumpus is determined to make sure nobody has fun at camp. Even the squirrel Scout girls form across Leakey Lake join in the adventure.
Number 5!
Codename Kids Next Door revolves around five home operatives named Numbuh One, Numbuh Two, Numbuh Three, Numbuh Four, and Numbuh Five. Their mission was to fight crimes against kids. Some of those crimes consist of flossing and homework, committed by adults, senior citizens, teenagers, and other "evil" children. They make up of what is known as Sector V of a worldwide organization called the Kids Next Door.
Number 4!
Billy and Mandy were a pair of mismatched youngsters who befriend the Grim Reaper after winning a limbo contest against him. Due to the Grim Reaper losing, he is forced to be their friend, and the trio goes on adventures together. Between school, family and visitors from the spirit world, Billy and Mandy sometimes need help getting out of sticky situations, and that's where Hos Delgado comes in. Hos and the Grim Reaper aren't friends, and with Mandy's bossy nature and Billy's curious attitude, funny antics ensue.
Number 3!
Courage is a timid pink dog with paranoia problems. His owners are an old couple living out in the middle of nowhere surrounded by bizarre adversaries. Courage must overcome his fear and help save his owners, Eustace and Muriel, from ghosts and paranormal spirits living around them. Although Muriel loves Courage, Eustace loves to tease him and scare him.
Number 2!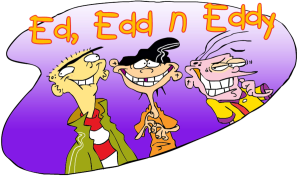 Like any boys trying to survive their adolescence, Ed, Edd, N Eddy are as clueless about girls as everything else. Eddy may not be the brains of the trio, but he's the "idea guy," always scheming and dragging his buddies along. Ed, Edd, and Eddy go on summertime adventures involving part-time jobs, tree houses, and of course, girls.
Number 1!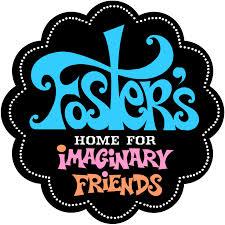 Foster's Home For Imaginary Friends takes place in an orphanage for abandoned imaginary friends that have no use anymore. Mac visits Foster's everyday after school to hangout with the imaginary friends, mainly his created imaginary friend, Bloo. Mac bargains with the caretakers and employees of Foster's Home; that they guard Bloo from adoption as long as Mac continues to visit the center daily. Foster's Home is run by Madame Foster, her imaginary friend Mr. Herriman, and her granddaughter Frankie.