Mental Health Awareness Week at South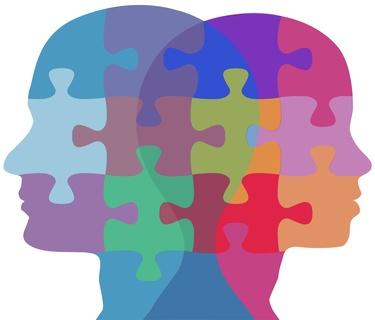 October 3rd through 7th marks Mental Illness Awareness Week at South High. The aim of this week is to help promote acceptance and understanding of mental illnesses, especially among young people.
In the United States, one-in-five teenagers suffer from mental illness of some kind. Despite this large percentage, victims of disorders such as Depression and Anxiety Disorder are often neglected of proper care and treatment for their conditions.
A major reason that many people do not receive adequate help for their needs is because of a general lack of tolerance and basic knowledge of mental illness in the United States. The first and most immediate way that the average student can contribute to the improvement of our society's attitude towards mental health is by simply not being afraid to talk about it.
Ask yourself, "Are any of my friends or peers displaying signs of a mental illness?". If so, approach that person and let them know you are there for them; provide comfort and support for them in their time of need; most importantly, help them become aware of the many resources available to them. Our guidance counselors, administrators, and many teachers at South High are willing and able to provide aid for students in need of mental help. Furthermore, there are many hotlines and websites that serve to give insight and consolation on mental illnesses. Here are a few:
Suicide Prevention Services Depression Hotline: 630-482-9696
National Association of Anorexia Nervosa and Eating Disorders: 630-577-1330
Crisis Call Center: 800-273-8255 or text "ANSWER" to 839863
For more information on mental illnesses and how to cope with them, visit: teenmentalhealth.org