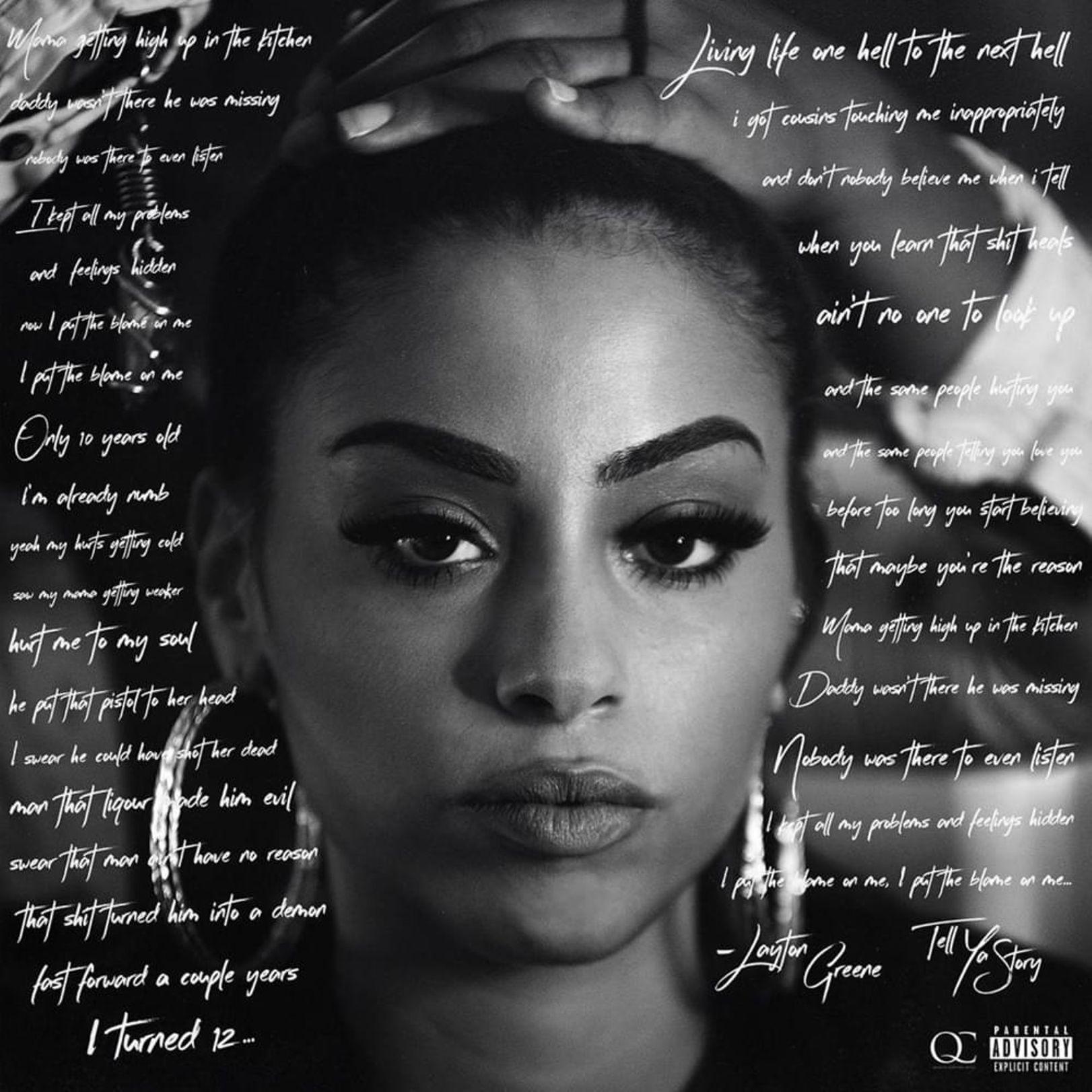 Layton Greene is a vocalist who takes inspiration from R&B and hip-hop, she went viral overnight from a homemade video of her singing Kodak Black's Roll in Peace.
Greene was born in St. Louis, Missouri, on December 4, 1998. She had a passion for music and singing when she was young but did not take it seriously until she was 18. She began making videos of herself singing some of her favorite songs and posting them on social media. The one that went viral was her singing Kodak Black's Roll in Peace that she put a twist on the lyrics which got half a million views. Next she partnered with G-styles to record a more professional version of Roll in Peace remix posted November 2017, it got half a million views. The track was so popular it was #12 on the hot R&B songs chart November 2017. In 2019 she released a single Leave em Alone which featured Lil Baby, City Girls, and PnB Rock.
Layton Greene's debut Ep Tell Ya Story features 7 songs which includes her single I Love You : 1). Blame on Me 2.) Never Knew 3.) I Love You 4.) Choices 5.) I choose 6.) Knives 7.) Open Wounds
In this album some of the songs tell us about her lifestyle before she got signed and became famous. Greene has made a habit of turning to music for a therapeutic release of the trauma she's held inside for years, which spilled out onto seven brutally honest tracks.
https://youtu.be/yUyUgcWQllI.  ~I Love You lyric video