NFL Week One Recap
7 min read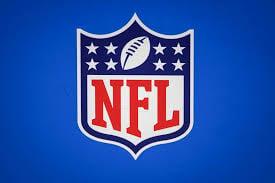 The 2021-22 NFL Season is officially underway, every team possibly seeing how their season will go, and if they're ready to contend. Some teams look like they're locks for the playoffs, some look like they're locked in for the #1 pick. Lets look over what happened this weekend
Thursday, September 9th
Cowboys 29-31 Buccaneers

Sunday, September 12th
Eagles 32-6 Falcons
Jets 14-19 Panthers
Chargers 20-16 WSH Football Team
49ers 41-33 Lions
Steelers 23-16 Bills
Seahawks 28-16 Colts
Vikings 24-27 Bengals
Jaguars 21-37 Texans
Cardinals 38-13 Titans
Dolphins 17-16 Patriots
Packers 3-38 Saints
Browns 29-33 Chiefs
Rams 34-14 Bears

Monday, September 13th
Ravens 27 33 Raiders

Key Moments from Week 1
Aaron Rodgers and the Packers have a terrible game against the Saints
After a long and drama filled off-season for the star quarterback, he decided to stay on the Packers, choosing to see how it will play out. If this game is a vision for things to come, it's gonna be a long season for the cheeseheads. Rodgers threw for only 133 yards, and threw 2 interceptions. He amounted to an abysmal 3.32 fantasy points. His star running back Aaron Jones only ran for 9 yards in 5 attempts. This Packers team looked lost against a strong Saints secondary. On the Saints side of it, Jameis Winston threw 5 touchdowns for his debut start for the Saints.
Matt Ryan's in danger with the team built around him, Eagles triumph
The Falcons have been on a downward spiral ever since that infamous Super Bowl game, and this game was the epitome of all their troubles. Matt Ryan manned the helm, and he did not have himself a good match at all. Going 21/35 in his pass attempts and getting sacked 3 times, also fumbling the ball one time, his O-Line was not doing him any favors. Jalen Hurts, the eagles new starting QB, had himself an impressive game. The young man threw for 264 yards with 3 tds, and he also rushed for 62 yards. With Hurts looking like a good dual threat QB, and the fact they play in a weak division, it's looking sunny in Philadelphia.
Stafford looks elite with his new team, while Dalton struggles with the Bears
After being traded for Jared Goff in the off-season, many doubted the aged quarterback, wondering how he would fit on this Rams team, but it seems as though he fits like a glove. Throwing for 321 yards and 3 touchdowns, with two very long touchdowns, one 67 yards to Vance Jefferson, the other to Cooper Kupp for 56 yards, he's looking truly elite after playing with the bottomless pit which was the Detroit Lions for his entire career. Andy Dalton started the match for Chicago, but was benched for Justin Fields, who rushed in for a touchdown, but it was too late to make any dent in the impressive Rams lead, winning 34-14.
16 teams had a different quarterback this year, that didn't in last years opener
I don't know if this is a record, but it is an interesting fact. The Saints, Rams, Texans, Chargers, Lions, Dolphins, Washington, Jets, Panthers, Broncos, Colts, Eagles, Bears, and Patriots, and the Jaguars all lined up with a new man under helm. The most impressive were Winston for the Saints, Stafford on the Rams, and Hurts on the Eagles.
Who impressed in fantasy, and who flopped
Point total taken from Yahoo Fantasy Football.
Impressed
Kyler Murray 34.56 points (Top points in entire league)
Jameis Winston 29.62 points
Amari Cooper 32.40 points (Top Wide Receiver)
Christian McCaffrey 23.20 points (Top Running Back)
Jalen Hurts 28.76 Points
Flopped
Derrick Henry 9.20 points
Aaron Rodgers 3.32 points (Worst among all starting qbs that weren't injured)
Aaron Jones 3.20 points
Saquon Barkley 3.2 points
Julio Jones 4.40 points