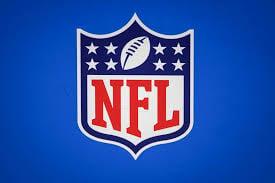 Another week has passed, players both new and old trying to prove if they have what it takes to be the best team in the league, and some proving that this is going to be a slow year.
Thursday, September 30th
Jaguars (0-4) 21 – 24 Bengals (3-1)
Sunday, October 3rd
Cardinals (4-0) 37 – 20 Rams (3-1)
Giants (1-3) 27 – 21 Saints (2-2)
Chiefs (2-2) 42 – 30 Eagles (1-3)
Texans (1-3) 0 – 40 Bills (3-1)
Panthers (3-1) 28 – 36 Cowboys (3-1)
Browns (3-1) 14 – 7 Vikings (1-3)
Colts (1-3) 27 – 17 Dolphins (1-3)
Titans (2-2) 24 – 27 Jets (1-3)
Lions (0-4) 14 – 24 Bears (2-2)
Washington (2-2) 34 – 30 Falcons (1-3)
Seahawks (2-2) 28 – 21 49ers (2-2)
Steelers (1-3) 17 – 27 Packers (3-1)
Ravens (3-1) 23 – 7 Broncos (3-1)
Buccaneers (3-1) 19 – 17 Patriots (1-3)
Monday, October 4th
Raiders (3-1) 14 – 28 Chargers (3-1)
Key headlines around the league:
Rookie Quarterbacks around the league get their first win as a starter, while Lawrence falls short once again.
Zach Wilson and Justin Fields got their first win in their starting career, a big day for both quarterbacks. This can't be said for #1 overall pick, Trevor Lawrence; who hasn't been so lucky with the 0-4 Jaguars.
Cardinals strike on the Rams faults, as they topple their conference rivals to remain undefeated.
Both teams came into the match undefeated, with a lot of hype circulating around the match. The Cardinals looked unstoppable on offense. Running back Chase Edmonds and James Conner combined for 170 yards and 2 touchdowns. MVP hopeful Kyler Murray had a good game as well, throwing for 268 yards and 2 touchdowns. Matthew Stafford had a good match as well, he had all of his receivers involved in the game, but the defense couldn't stop the red hot Cardinals offense.
Stephon Gilmore and Jaylon Smith join new teams.
Stephon Gilmore, former DPOY and Super Bowl champion, was originally going to be released by the Patriots, but the Patriots managed to get a trade off for a 6th round pick. Jaylon Smith was released by the Cowboys, and signed a 1 year deal with the Green Bay Packers.
Brady wins his return game in Foxborough, as the Buccaneers defeat the Patriots.
In a exhilarating main event, that almost saw rookie quarterback Mac Jones defeat the veteran filled Buccaneers, the Buccaneers pulled through off of a missed field goal by the Patriots in the dwindling seconds of the game. Mac Jones can't feel too bad for himself though, the new-look Patriots brought out their all against the reigning Superbowl Champions, but came up short, bringing them to a 1-3 record.
Yahoo! Fantasy Top Performers:
Quarterbacks:
Sam Darnold 33.54
Patrick Mahomes 32.72
Wide Receivers:
Tyreek Hill 42.10
Cordarrelle Patterson 32.10
Deebo Samuel 31.70
Running backs:
Cordarrelle Patterson 32.10
Austin Ekeler 28.00
Saquon Barkley 27.10
Tight Ends:
C.J. Uzomah 24.00
Dawson Knox 18.20
Kickers:
Tyler Bass 16.00
Matt Prater 15.00
Defense:
Buffalo 23.00