Wichita Students Stand Against Dress Code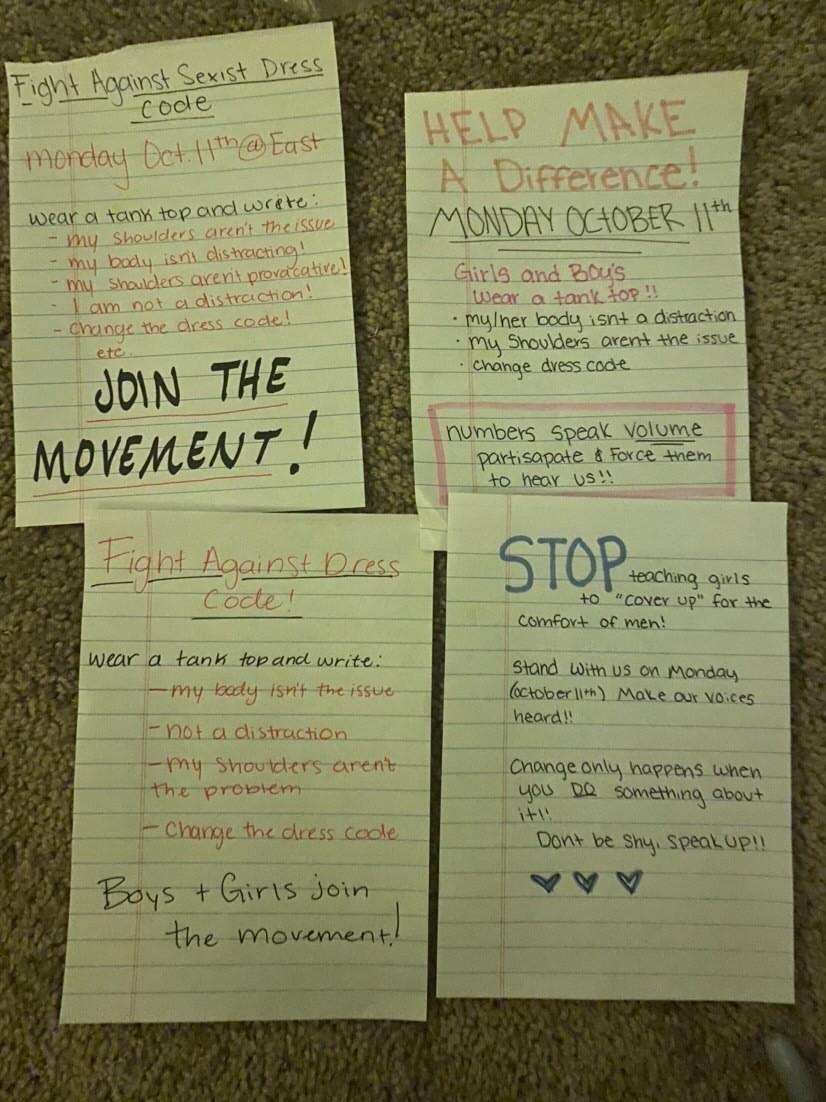 Jasmine Beisner is a senior attending Wichita East High School, Jasmine is standing up against district dress code rules which she believes are sexist and harmfully affecting young girls. Her words were, "I feel like it's not always intended to sexualize girls, but it's very obvious that it does and it's unfair." Jasmine was sent home Tuesday, October 5th for violating the school's dress code rules. This is a completely gross decision from the school to deny a student their right to learn over a tanktop. The school environment should be a safe space where young girls don't have to worry about being sexualized. Schools say they care about student mental health, but where does all that care and worry go when they uphold these rules that can damage young girl's self esteem.
Jasmine has decided to stand up for herself and hold a protest standing against the overbearing dress code. She originally just shared a few photos on Instagram with a caption where she goes in on her dislike of the dress code; Jasmine originally wanted to raise awareness but as more girls saw the post, they started to resonate and share the same sentiment. Jasmine is also working with admin to solve this mistreatment. She even mentioned how some admin are considering just abolishing the dress code. She proposes a different idea on what she would like to do, where she wants to poll and survey other girls on what they want changed. To help Jasmine she said to, "Tell your friends and make it more known," and encourages people to share her posts and spread more awareness.
Jasmine's Instagram is @jazthel0zer. Jasmine has made tank tops containing messages like "My body is NOT the issue," "not a distraction," "we ALL have shoulders" and for boys some that say "I'm not distracted," to be worn for the protest. The protest will happen Monday, October 11th.