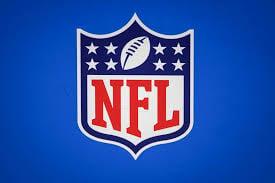 Another week of NFL football has passed, with nail-biters, injuries, high scores, and everything else you'd want to see from a week of football.
Thursday, October 7th
Rams (4-1) 26 – 17 Seahawks (2-3)
Sunday, October 10th
Jets (1-4) 20 – 27 Falcons (2-3)
Saints (3-2) 33 – 22 Washington (2-3)
Packers (4-1) 25 – 22 Bengals (3-2)
Lions (0-5) 17 – 19 Vikings (2-3)
Broncos (3-2) 19 – 27 Steelers (2-3)
Titans (3-2) 37 – 19 Jaguars (0-5)
Eagles (2-3) 21 – 18 Panthers (3-2)
Dolphins (1-4) 17 – 45 Buccaneers (4-1)
Patriots (2-3) 25 – 22 Texans (1-4)
Browns (3-2) 42 – 47 Chargers (4-1)
Bears (3-2) 20 – 9 Raiders (3-2)
49ers (2-3) 10 – 17 Cardinals (5-0)
Giants (1-4) 20 – 44 Cowboys (4-1)
Bills (4-1) 38 – 20 Chiefs (2-3)
Monday, October 11th
Colts 25 – Ravens 31
Key headlines from around the league:
Russell Wilson hurts finger, Geno Smith becomes starter for foreseeable future.
After a nasty hit in the middle of the Rams Vs Seahawks match, Russell Wilson's finger was hurt, leading to him not being able to hold the ball enough to throw it. They turned to the backup, Geno Smith, who was looking to have a breakout performance until at the end of the 4th quarter when Tyler Lockett slipped, leading into an interception. The Seahawks are not looking to have a fun season with their star quarterback slated to miss multiple weeks now.
Chargers and Browns have a offensive shoot-off in a high scoring game.
The Browns became the first team to score 40+ with no turnovers, that still lost the game. Combining for 89 points, MVP hopeful Justin Herbert threw 398 yards, with 4 touchdowns. Baker Mayfield had 305 yards and 2 tds, with running backs Nick Chubb and Kareem Hunt rushing for a combined 222 yards and 3 tds. The Browns looked impressive, even in a losing effort, as they drop to 3-2
"How bout them Cowboys", Dallas rises to 4-1 in impressive campaign
The Cowboys came into the game against the floundering Giants riding high, and they left the game riding high. Dak Prescott, whos having an excellent season after his ankle injury a year ago, shined in the match, throwing 3 touchdowns in a commanding 44-20 victory.
Kadarius Toney has an interesting breakout game
Rookie wide-receiver Kadarius Toney had been having a slow, but ok season this year for the New York Giants, but he had a breakout match against the Cowboys. He caught the ball 10 times and accumulated 189 receiving yards. His game was cut short, when he was ejected for throwing a punch at defender Damontae Kazee. He later apologized for his actions on twitter.
Weather delay strikes during Sunday's main event Chiefs Vs Bills game, sparks heated debate.
Sunday's main event match, the Chiefs Vs Bills, had a weather delay that stopped the match briefly. The players went to their locker rooms where they were greeted with peanut butter and jelly sandwiches. This somehow devolved into some players complaining about the ratio of peanut butter to jelly. This went viral, leading to people on all social medias putting their 2 cents on what the perfect ratio was. The game ended 38-20, the Chiefs having 2 things to complain about, as they fall to 2-3.
Yahoo! Top Fantasy Performers:
Quarterback:
Justin Herbert 42.82
Lamar Jackson 41.88
Tom Brady 37.74
Wide Receivers:
Davante Adams 37.60
Mike Williams 36.50
Marquise Brown 33.50
Runningbacks:
Austin Ekeler 32.90
Jonathan Taylor 31.90
Myles Gaskin 31.90
Tight Ends:
Mark Andrews 41.70
David Njoku 27.90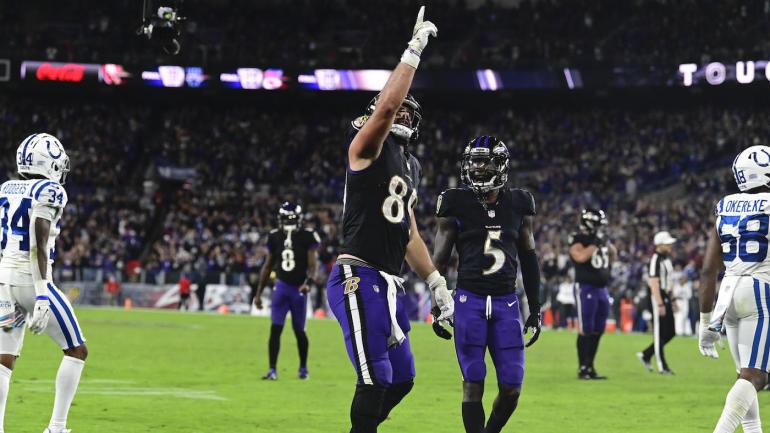 Kickers:
Nick Folk 17.00
Greg Joseph 17.00
Mason Crosby 16.00
Defense:
Buffalo 17.00