Senior athletes "Last Goodbye"
Football: Carlos Sosa
Carlos Sosa plays the right guard of the offensive line on South Highs Varsity football team. He has been playing sports practically all his life, starting football when he was just 5 years old. His favorite parts of the football season is being with his team, consistent training and most importantly, the brotherhood within the team. Some advice Carlos would give to anyone wanting to join football, is to make sure your grades are high, get straight into the weight room, and having a strong mindset because "football is unpredictable". Even with his great skills, he is not planning on caring his football career throughout college, instead he says "I'm mostly worried about furthering my education".
"Feelings vs. Choice"

&

"Wants vs. Needs"

Carlos Sosa 10/13/21
Volleyball: Luisa Salinas
Luisa Salinas is a senior this year that has enjoyed playing volleyball all her years at South. Every year before the season starts she looks forward to being involved in a sport that resembles an amazing community. She says volleyball has helped her open up and form life-long bonds with her teammates after recently moving here. Luisa shares words of wisdom by recommending teenage girls who question joining volleyball, to just go for it. But to make sure to "develop a strong connection with your teammates because it will allow you to have a much more fun and strong performance on the court whether you win or lose".
"Only participate in activities you love because you will lose yourself and your passion if you don't."

Luisa Salinas 10/13/21
Cross Country: David Campos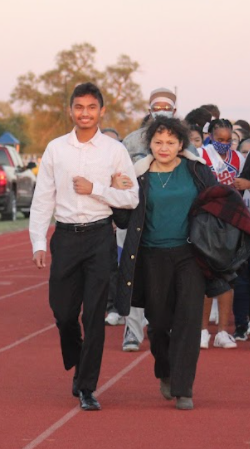 David Campos is an important participant in South's cross country team. He has plenty of experience, considering he joined cross country when he was in 7th grade. Ever since then, his love for the sport grew. David's treasured moment of the entire season would be working as a team, and practicing because he "loves a good workout!" He was convinced to join the team by the coach and fellow classmates. Then he soon realized he loved the feeling of competing and being part of a team. Although he has had a total of 6 years in the sport, he does not see it in his future. Instead, David is planning on going to college for IT tech support but can definitely see himself staying in the gym.
"Push for your goal, even through hard times."

David Campos 10/22/21
Cheer: Sha-Kira Littlejohn
Sha-Kira Littlejohn was just a freshman trying to get involved in an extracurricular, when she joined South High's cheer team. Over time, she explains how she "ended up loving it". Something that made her fall in love with the sports is learning new stunts and performing them. After graduating, she is hoping to use her skills to be a cheer coach and brighten other teens lives as well. Sha-Kira worked her way to her current position, Main Base, by practicing in and outside of after school practices. and advises others to do the same if they are passionate about the sport.
"Anything you put your mind in to will always pay off."

Sha-Kira Littlejohn 10/21/21
Soccer: Hassan Emile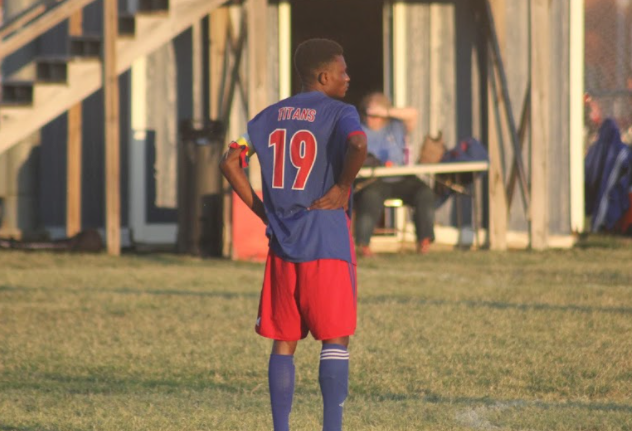 Hassan Emile plays on South's Varsity soccer team and wears the jersey #19. He shared how he joined 3 years ago and felt like he owed to team to play this year to wrap up his high school years. One thing he'd pass down to younger players would be to just join the team, no matter the advancement of your skills "because there's always a position that suits you on the field." Hassan's highlight of the season was practicing and having games, because he enjoyed his teammates and earning a win alongside them. And, luckily, he is planning on transferring his skills to a more progressive field by participating in college soccer.
"Practice makes Perfect"

Hassan Emile 10/24/21
Band: Katlyn Priester
Katlyn Priester joined our band because of her love for playing the horn. Fortunately, she is continuing to play, become a music major and take multiple band classes throughout college. Katlyn would like to share to others below her, to never give up because your hard work will pay off sooner or later. also, don't hesitate to socialize and build bonds, "You'll find your closest friends here." Her absolute favorite part of being in the band would be, working her way up the "chain" and finally earning her spot as a drum major.
"Making relations with not only classmates but the teachers was the best part of being in the band."

Katlyn Priester 10/22/21
Tennis: Jocelyn Cardona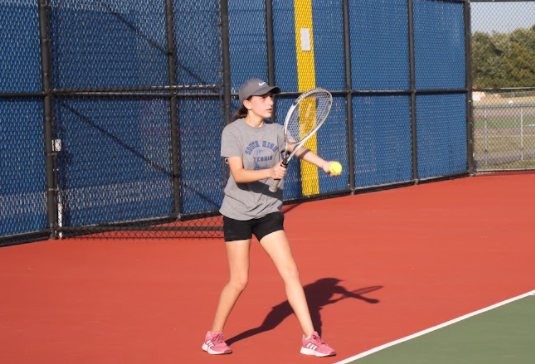 This year was Jocelyn's very first year playing tennis but she has more than a life time of memories! She was encouraged by some friends to join the team, and surely does not regret her decision. One thing she continuously enjoyed was watching herself improve; "…I was learning something new at every practice." Advice she'd pass down would be to always be patient and remember to not give up. Jocelyn describes tennis as frustrating and easy to struggle with. Hopefully, she gets to make a career out of her sport but if not, she is definitely planning on participating in tennis as an extracurricular.
"The season truly flies by so enjoy every moment while it lasts without complaining about everything."

Jocelyn Cardona 10/18/21
South High wants to recognize ALL senior athletes for their outstanding hard work! We wish you all the best and thank you for sharing your last HS memories with us on our field, court, track, and stage. All coaches are beyond proud of you and…. GO CLASS OF 2022!!