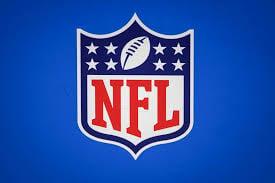 Another week of NFL has passed, teams were upset, teams were blown out, and the fans loved every second of it
Thursday, November 4th
Jets (2-6) 30 – 45 Colts (4-5)
Sunday, November 7th
Titans (7-2) 28 – 16 Rams (7-2)
Falcons (4-4) 27 – 25 Saints (5-3)
Broncos (5-4) 30 – 16 Cowboys (6-2)
Patriots (5-4) 24 – 6 Panthers (4-5)
Vikings (3-5) 31 – 34 Ravens (6-2)
Browns (5-4) 41 – 16 Bengals (5-4)
Bills (5-3) 6 – 9 Jaguars (2-6)
Texans (1-8) 9 – 17 Dolphins (2-7)
Raiders (5-3) 16 – 23 Giants (3-6)
Chargers (5-3) 27 – 24 Eagles (3-6)
Packers (7-2) 7 – 13 Chiefs (5-4)
Cardinals (8-1) 31 – 17 49ers (3-5)

Monday, November 8th
Bears (3-6) 27 – 29 Steelers (5-3)
Key Headlines:
No Henry, no problem for the Titans
The impressive Titans took a blow to their offense when it was announced that Derrick Henry would have a season-ending injury. Some believed the Rams would be able to win this match based off their recent success, and with a hurt Tennessee Titans offense, but the Tennessee defense came up big. Kevin Byard's pick-six in the 2nd quarter helped the Titans get the victory, making them 7-2.
The Bills can't get anything going against the Jaguars
The Bills, one of the highest scoring offenses in the NFL, could only muster up 6 points against the Jaguars, who haven't been having the best season so far. The low scoring outcome was helped by defender Josh Allen, who sacked, caught an interception, and recovered a fumble. Josh Allen made Josh Allen's day a nightmare.
Broncos dominate the Cowboys, ending their streak
The Broncos have been having a decent season, starting undefeated but beginning to fall. On the other side, the Cowboys had been on a 7 game winning streak. That didn't matter to the Broncos, who held the cowboys to 0 points through 3 quarters.
Yahoo! Top Fantasy Performers:
Quarterbacks:
Lamar Jackson 32.64
Justin Herbert 31.64
Matt Ryan 28.52
Wide Receiver:
Elijah Moore 23.90
DeVonta Smith 20.10
Runningback:
James Conner 37.80
Jonathan Taylor 33.00
Nick Chubb 29.30
Tight Ends:
Pat Freiermuth 18.80
George Kittle 17.10
Kicker:
Chris Boswell 16.00
Brandon McManus 13.00
Defense:
Patriots 20.00
Browns 18.00