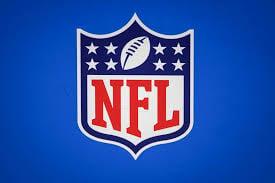 As we inch closer to the end of the 2021-22 season, teams are starting to go all out to secure a playoff spot. Some teams look hopeful, and some teams look woeful.
Week 13:
Thursday, December 2nd
Cowboys (8-4) 27 – 17 Saints (5-7)
Sunday, December 5th
Jaguars (2-10) 7 – 37 Rams (8-4)
Cardinals (10-2) 33 – 22 Bears (4-8)
Eagles (6-7 ) 33 – 18 Jets (3-9)
Colts (7-6) 31 – 0 Texans (2-10)
Chargers (7-5) 41 – 22 Bengals (7-5)
Buccaneers (9-3) 30 – 17 Falcons (5-7)
Giants (4-8) 9 – 20 Dolphins (6-7)
Vikings (5-7) 27 – 29 Lions (1-10-1)
Washington (6-6) 17 – 15 Raiders (6-6)
Ravens (8-4) 19 – 20 Steelers (6-5-1)
49ers (6-6) 23 – 30 Seahawks (4-8)
Broncos (6-6) 9 – 22 Chiefs (8-4)
Monday, December 6th
Patriots (9-4) 14 – 10 Bills (7-5)
Key Headlines:
What are you doing, Vikings?
The Vikings have been having a mediocre season, and this meltdown against the winless Lions is the proverbial cherry on the top. The Vikings allowed the Lions to score 20 in the second, but rallied back late into the 4th. This is where everything went wrong, when the Lions marched down the field from their own 25 yard-line, capping off the drive with a game winning touchdown pass from Jared Goff to Amon-Ra St. Brown. This game led to a lot of discourse on twitter, with many calling for the firing of head coach Mike Zimmer, who has led the Vikings to a 5-7 record so far.
Many teams stand at the top of a packed playoff picture
This season has been one of the hardest to predict a superbowl winner, and the overall standings show that. Right now the Cardinals stand at the top, with a 10-2 record. The Packers and Buccaneers are behind the cardinals with a 9-3 record, the Patriots have a 9-4 record. From places 5-9, every team has an 8-4 record, the Titans, the Ravens, the Cowboys, the Chiefs, and the Rams. This would be the playoff picture if the season were to end today:
AFC: Patriots Bye, Titans Vs Bills, Ravens Vs Bengals, Chiefs Vs Chargers
NFC: Cardinals Bye, Packers Vs 49ers, Buccaneers Vs Washington, Cowboys Vs Rams
This season is a tough one for bettors, that's for sure.
Patriots and Bills battle it out in tough weather
The two top teams of their division battled it out in horrible conditions in the Bills stadium, with winds that made passing the ball and punting a nightmare. The Patriots took notice of this, mercilessly attacking the Bills with their run game. Mac Jones, quarterback of the Patriots, only threw the ball 3 times, the lowest attempts by a winning team since 1974. Patriots linebacker Matt Judon took a playful swipe at Mac Jones saying, "Hats off to the offense. Really everybody, probably besides Mac. He didn't really do nothing besides hand the ball off." It's true though, the patriots ran the ball 44 times out of 46 plays, with 2 of them being kneels by Mac Jones. This win makes them the top team in the AFC, standing at 9-4.
Yahoo! Fantasy Top Performers:
Quarterback:
Josh Allen 30.82
Tom Brady 29.62
Wide Receivers:
Justin Jefferson 30.10
Diontae Johnson 26.50
Tee Higgins 24.30
Runningbacks:
Javonte Williams 26.80
Jonathan Taylor 24.30
Tight Ends:
George Kittle 35.10
Dallas Goedert 25.50
Kickers:
Jake Elliot 17.00
Matt Gay 15.00
Riley Patterson 13.00
We send our condolences to the family of Demariyus Thomas who passed away at the age of 33 on Thursday.