2022 Russia-Ukraine Conflict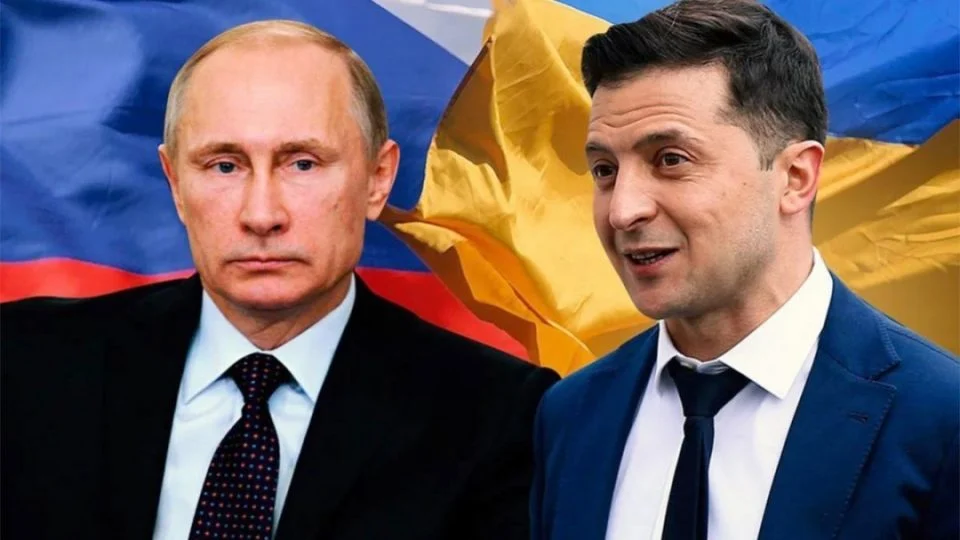 Russia has began it's mass invasion on the country of Ukraine. Russia's plan is to take over major parts of Eastern Ukraine, and plans on displacing its government in Kyiv. This conflict is internationally considered an act of aggression, it is also the largest military assault on a European country since World War II. One of the consequences of this invasion is that it has caused the biggest refugee crisis, with about more than four million Ukrainians leaving the country and a quarter of the population being displaced, as of right now.
About late 2021, Russia began a large military build-up along the border they share with Ukraine. Russian president Vladimir Putin stated irredentist views, questioned Ukraine's right to statehood, and falsely accused Ukraine of being dominated by neo-Nazis. Putin also stated that NATO (North Atlantic Treaty Organization) had threatened Russia's security by expanding more eastward; Putin also demanded that Ukraine would never be allowed into joining NATO.
When did the invasion begin?
The invasion officially began on the morning of February 24th, when Russian president Vladimir Putin announced a 'special military operation" to "demilitarize and denazify" the country of Ukraine. Just moments after Putin made this announcement, missiles and airstrikes struck throughout Ukraine. Then which was shortly followed by a massive ground invasion from multiple sides of Ukraine. Ukraine had to respond in a quick and fashionable way, so the President of Ukraine, Volodymyr Zelenskyy, enabled martial law and general mobilization of his military force.
This invasion has now been going on for more than 40 days and is no where near the end.
Where did Russia invade from and have they been successful?
Russia launched multiple offensives from Russia, the country of Belarus, and the two territories of Ukraine they took over; Crimea and the Donbas region. Russian forces approached and besieged key parts of Ukraine, which include Chernihiv, Kharkiv, Kherson, Kyiv, Mariupol, and Sumy. However, they were met by very strong Ukrainian resistance and started experiencing logistical and operational challenges that held up their progress.
But three weeks after Russia launched their invasion, the Russian military has had more success in the South of Ukraine. While terrible gains on territory and stalements elsewhere have forced Russian military into attrition warfare, which has resulted in massive civilian causalities. Also in late March, 2022, Russian forces began to withdraw from the Kyiv region with the refocus on the Donbas region, with also leaving behind devastated areas and more and more evidence of war crimes against civilians.
Therefore, in certain regions, Russia has not been totally successful with their invasion. They would be met by heavy resistance, fuel problems, Russian soldiers abandoning vehicles, and many more. However, they have gained some control of smaller cities in Ukraine, including the important port city, Odessa Oblast, Ukraine, which is very vital for supplies to get in for the Ukrainian people.
Has Russia committed any war crimes?
Yes, Russian authorities have been accused of carrying out wartime actions, which include war crimes and possible crimes against humanity, which is a clear violation of international law. The Russian military launched many indiscriminate attacks in populated areas exposing the civilians to unnecessary harm. The Russian forces have used cluster munitions, that is a type of weapon that is prohibited by majority of the states because of the immediate and long-term danger it causes to civilians. They have also fired other explosive weapons with wide-area effects: including air-dropped bombs, missiles, heavy artillery shells, and multiple launch rockets. This resulted in damage or complete destruction of civilian buildings including houses, hospitals, schools, and kindergartens, as well as nuclear power plants and cultural properties, such as historic buildings and churches.
As of March 25th, the attacks have resulted in the death of at least 1,035 civilians and have wounded at least 1,650. However, these numbers are from over 2 weeks ago, sadly, it is probably much higher now.
Casualties and Humanitarian Impact
Breakdown:
Casualties:
Time period:
Source:
Civilians
23,717-23,944+ killed (estimated)
2,500-2,700 killed (processed)
February 24th – April 18th 2022
Ukrainian Government
Ukrainian Forces
2,500-3,000 killed, 10,000 wounded
February 24th – April 15th 2022
Ukrainian Government
Russian and allied forces
20,300 losses
February 24th – April 17th 2022
Ukrainian Government
Now Ukraine is one of the world's top agricultural producers and exporters and is often referred to as the "bread basket of Europe". Also during the 2020-2021 international wheat marketing season in July-June, Ukraine ranked as the sixth largest wheat exporter, which they account for 9% of the world wheat trade. On top of that, Ukraine is also a very major global exporter of maize, rapeseed, and barley. Ukraine's trade share is also even bigger in sunflower oil sector, with Ukraine accounting for around 50% of world exports in 2020-2021. But combined, Russia and Ukraine supply more than a quarter of the world's wheat, so because of this invasion the price will end up surging really high for wheat.
According to the FAO (Food and Agriculture Organization of the United Nations), further possibly causing the loss of lives and increasing humanitarian needs. It will also cause potential food and fertilizer export difficulties encountered by the Russian Federation as a result of of economic sanctions, which will more than likely jeopardize the food security of lots of countries, and especially the ones that depend on Ukraine and the Russian Federation for food and fertilizer imports. Tons of these countries fall into the LDC group, with lots of other countries belonging to the group of Low-Income Food-Deficit Countries. For example Eritrea sourced 47% of their wheat imports in 2021 from Ukraine. So overall, more than 30 nations depend on Ukraine and Russia for over 30% of their wheat needs.
When Will The War come to an end?
A senior Russian official stated that Russia's invasion of Ukraine will end "once its tasks are fulfilled". Alexey Polishchuk, who is from the Russian Foreign Ministry's second CIS department said the war would end when Moscow achieved the "protection of the peaceful population of Donbas, demilitarization and denazification of Ukraine". Polishchuk also stated that one of Moscow's goals was the elimination of threats to Russia coming from the Ukrainian territory "due to its colonization by NATO members".
Now an assessment made by the Institute for the Study of War (ISW) said that Russia had only made "incremental advances in Mariupol and continued to set conditions to declare victory in the city by at the latest, May 9th". They wanted to have it done by May 9th because it is the day of Russia's annual commemoration of the end of World War II.