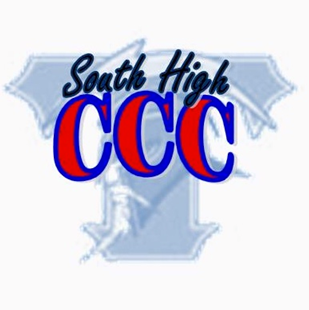 South High School has a marvelous College & Career Center (or CCC for short). In charge of the CCC is Courtney Bell, who is continuously finding recourses and opportunities for students and spreading them. Bell always welcomes anyone who needs help, especially with finding scholarships, securing a job, looking for colleges, signing up for college tours, college courses to be taken during the school year, and more. Everyone is welcome to use the CCC, all grades, all career paths (regardless of it requires college, trade school, scholarships, etc), and whether they need to meet virtually instead of in person.
The CCC has several outlets. The classroom, emails, teams, social media, and the website. The CCC is in room B6, where you can stop by and ask questions.
CCC emails are sent from cbell5@usd259.net, or from Teams mentions. You can email her at that same email address.
Each grade level has its own Team, where she posts information about all the resources mentioned above. You can also message Ms. Bell directly through teams. The Team codes for each grade are as follows:
Freshman (Grade 9): 83q7tt4
Sophomore (Grade 10): iwylod1
Junior (Grade 11): ehga8d1
Senior (Grade 12): 3eubal5
The CCC has social media accounts on Twitter (@SouthHighCCC), Instagram (@south_ccc) and Facebook (SouthHighCCC).
A usd259 website containing basic info on the CCC along with the team codes can be found Here. Along with helpful links, the "Online Meeting Request" can be used to schedule a virtual or in-person meeting during a class.
Another important part of the CCC is college visits. Every Tuesday and Thursday, starting September 13th, college representatives will be visiting the CCC to talk about colleges. Check the teams to see which colleges and when.
The CCC is open until 4:30 pm, and Ms. Bell tries to respond to electronically-sent questions quickly. Be sure to use these resources, as they can change your life. The CCC helped seniors earn a total of $8,378,202.60. Many kids have gotten scholarships, jobs, and college acceptance letters with help from Bell.