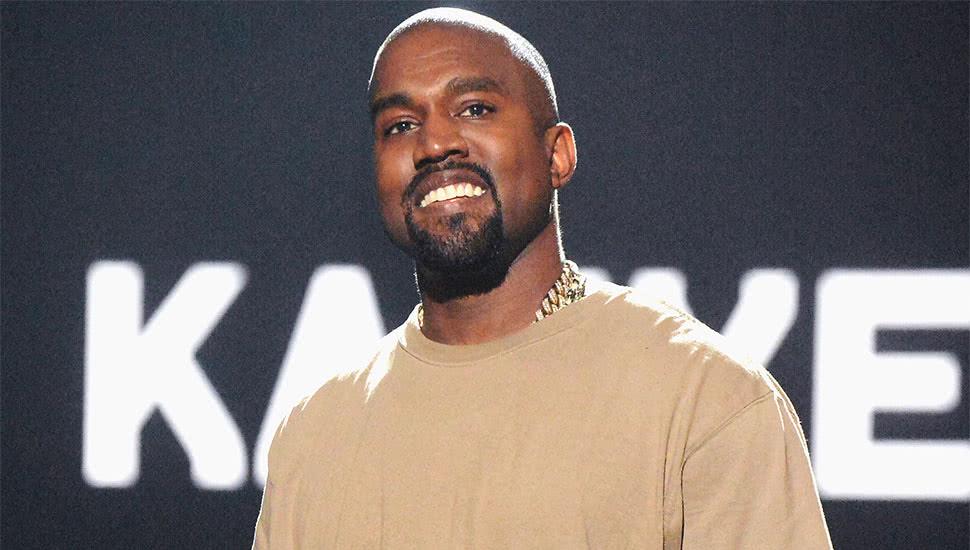 Ye, more commonly known as Kanye West, is one of the most influential names in the HipHop industry. From producing for Jay-Z's 2001 Album 'The Blueprint', to taking over the 2000s-early 2010s with the Dropout series, to collaborating with Adidas to creating Yeezys, his philanthropy, to running for US president of the United States. Ye has delved his hand into more than just hip-hop music, with his well-crafted use of music samples. Kanye always strived to be more than another rapper, where those who doubted his talents reached out into more industries and succeed, Ye became a shining embodiment of turning one's dreams into reality.
Early Life and Music
Born on June 8, 1977, in Atlanta, Georgia. Kanye Omari West's parents divorced when he was three, he moved with his mother to Chicago, Illinois. His father, Ray West, was a Black Panther who later became a Christian counselor. West's mother, Dr. Donda C. West was a professor at Clark Atlanta University and retired to serve as his manager on his projects. At 10, West moved with his mother to Nanjing, China, where she was teaching at Nanjing University as a Scholar. During third grade, Donda noticed West's interests in drawing and writing music. His first song was called "Green Eggs and Ham" and his mother rented a studio for the song. She had always supported Kanye on his ideas and always to him to always speak his mind no matter the cause, something that he would take to heart. Kanye created his art by himself and had collaborations that would teach him about producing and making beats. After graduating from high school, Kanye went to Chicago State University and at 20 he dropped out of college to pursue his musical talents. This would be the inspiration for his 2004 Album 'The College Dropout'. After many collabs that steered him to produce for Jay-Z's 2001 Album 'The Blueprint' which became one the highest-rated projects in Jay-Z's career, Kanye had been signed onto Roc-A-Fella Records as only a producer for the artists for the record.
The College Dropout, Late Registration, and Graduation
(2000-2007)
West's hip-hop career began after a car crash on October 23, 2002, when, while driving home from a California recording studio after working late, the crash left him with a shattered jaw, which had to be wired shut in surgery. The other driver survived the crash. The accident inspired West to write a song about appreciating every moment as you don't know when it is all over. he recorded the song with his jaw still wired shut and it was the debut single of Kanye's career. "Through the Wire" was first available on West's Get Well Soon mixtape, released December 2002 and known as the foundation of his 2004 Album "The College Dropout" under Roc-A-Fella Records and with critical acclaim, also gaining the Album of the Year and Best Rap Album, the theme summarized was to "make your own decisions. Don't let society tell you, 'This is what you have to do.'" -Kanye West. Kanye then started his own Record Label, GOOD MUSIC which had artists such as Travis Scott, Kid Cudi, Pusha T, and many more. Then in 2005, Kanye collaborated with Jon Brion, a music composer in 'Late Registration' and changed up the sound and it consisted of a lot of string instruments. The album's theme consisted of loss, heartbreak, courage, and capturing your dreams. This sophomore album would have had a lot of praise winning more records with 'Hey Mama' a tribute to his mother, Donda West. Kanye's third album, Graduation, garnered major publicity when its release date pitted both Kanye and 50 Cent's on the same date. Their 2007 release, Graduation outsold Curtis 957,000 copies in its first week over 50's 691,000 copies first week sales.
808s and Heartbreaks, My Beautiful Dark Twisted Fantasy and Controversy (2007-2011)
Kanye's life took a spiral when his mother, Donda West, died of complications from cosmetic surgery involving abdominoplasty and breast reduction in November 2007 at the age of 58, something that he forever blames himself for and changed who he is since then. Then Kanye and fiancée Alexis Phifer ended the engagement and their relationship. West announced his fourth album, 808s & Heartbreak, at the 2008 MTV Video Music Awards which had a major use of Auto-Tune, which has the themes of love, loneliness, and heartache, even at the lowest part of his life, Ye still managed praise and acclaim. During the 2009 MTV music awards, where Kanye crashes Taylor Swift's acceptance speech, noting that Beyonce should have won the best female music video of the year. After the controversy, Kanye moved out to Honolulu, Hawaii for six months in secret banishing himself from the world, inviting only his best of friends to create his fifth studio album 'My Beautiful Dark Twisted Fantasy. The theme of the album was his views of modern America and the power of being a star, released in 2010. Created by far the pinnacle of his career, with songs in the album such as POWER, Monster, All of the Lights, and Runaway. Runaway is his most influential song, it remarks on himself as a person and self-acceptance of who he is, and no one can help his arrogant personality, not even himself. The album also had a short movie with the same name. In 2011, Kanye and Jay-Z released 'Watch the Throne' with high ratings and a show of force to Canadian Rapper Drake who was rising from Toronto. Both Kanye and Drake would have jabs and swings against one another.
Yeezus, Yeezy Adidas, and The Life of Pablo
(2013-2016)
West after many TV teasers and projections would release his sixth studio album Yeezus on June 18th, 2013. The music would consist of industrial, acid rap, and Chicago drill sounds. The album's themes go from ego, arrogance, and problems with corporate America to taking off the mask of Yeezus because he found someone who isn't chasing the limelight, that love was found on 'Bound 2' that love was Kim Kardashian. To support the album, Kanye West and Kendrick Lamar hosted the Yeezus tour, known for taking many risks for a project that was different from what Kanye was known for, the tour was a great success even though it was seen as crazy, ambitious, and entertaining. Also in June, Kim Kardashian announced having a child with Kanye, that is North West. In 2013 after many failed attempts with Nike, Kanye West announced a collaboration with Adidas in a new fashion brand, Yeezys, a partner shoe along with Kanye being the sole designer of the shoes and its other clothing projects. In 2016, he released his sixth studio album 'The Life of Pablo'. Released on February 14th, 2016. Soon came major outrage from the cancellation of the tour after many mental health issues going on in Kanye's life. He was diagnosed with bipolar disorder in 2019, which may be from the trauma of the death of Donda West. and stresses of having the world's eyes on him and the negative people he surrounds himself with, the disorder may be the cause for all the controversy he has been through.
Ye, KIDS SEE GHOSTS, Jesus is King, and Donda
(2018-Present)
In 2018, Kanye West had recording sessions in a private resort in Jackson Hole, Wyoming. Where he had worked on many projects such as the seventh studio album 'Ye', which remarks on his mental health acceptance, his wife and kids, and the public, whereas the album cover states "I hate being Bi-polar it's awesome". Released June 1st, 2018. Then on June 8th, 2018, he released a collaborative project with Kid Cudi titled 'KIDS SEE GHOSTS'. Where the project remarks on moving on from their traumas, accepting themselves, and moving forward. Where Kanye moves past his controversial lifestyle and Kid Cudi moves past his drug addiction. On October 25, 2019, Kanye released his ninth studio album 'Jesus is King' where Kanye remarks on his want to follow the path of Christ, but still struggles with ego and fear. It is a Christian hip-hop album. On August 29, 2021, Kanye West releases Donda after living in Mercedes Benz Stadium and multiple listening parties. Kanye West rebuilt his childhood home and made a grand performance in tribute to Donda West, the one who pushed him to be the best. In 2021, Kanye West and Kim Kardashian had a falling out, as Comedian Pete Davidson has been in recent relationships with Kardashian in many appearances in the media, whereas Kanye had been lashing out on social media. Soon in early August 2022, after 9 months, both Davidson and Kardashian cut ties and went separate ways.
Facts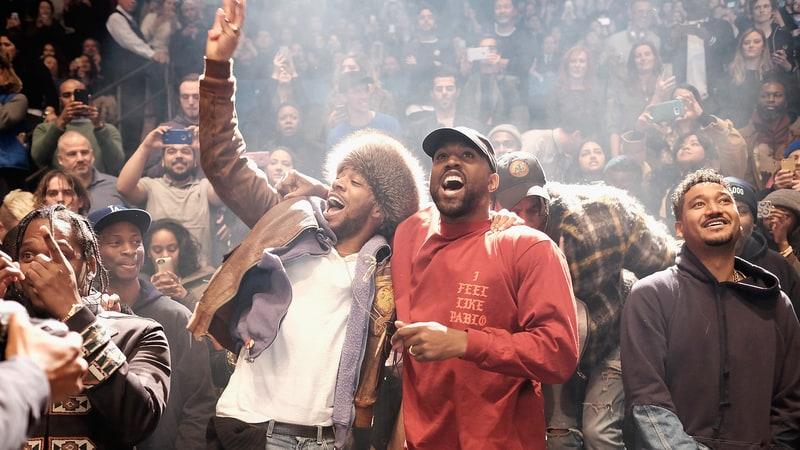 Kanye West changed his name officially to just Ye on August 24th, 2021.
Ye has said in an interview, that "George Bush doesn't care about Black People" then Former President Barrack Obama called him a "Jack###"
Ye ran for the 2020 Presidential Election and going again in the 2024 Election
Sources
https://en.wikipedia.org/wiki/Kanye_West