Here in this story we are going to talk about 2 music artists history, and how they all started. Today we will talk about, Drake and Playboi carti, I know its not alot of artists I was going to do 3 but this is alot of work, and alot of research so I will be doing two today. (these are not my favorite music artists, they were just the first ones to pop in my head).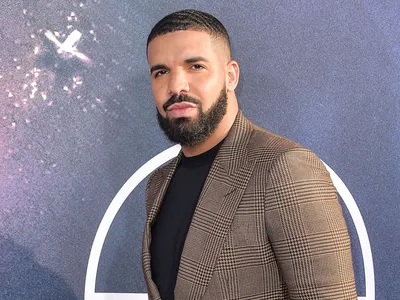 Aubrey Drake Graham, or known as "Drake". Was born on October 24, 1986 (age 35). He lived in Toronto, Canada. His dad Dennis Graham is 67 years old, he was a drummer and he work with the rock n roll artist Jerry Lee Lewis. His mother, Sandi Graham is 62 years old. Drakes parents divorce when he was only 5 years old, he lived with his mother in Forest Hill. Drake went to a Jewish School. Drake has 11 brothers and sisters, I will not be naming all here. You can look it up if your interested. Drake dropped out of school to pursue an acting career. Drake rolled into a show called Degrassi: The next generation. The show was about teenagers and their dramatic lives. Drake was a character name Jimmy Brooks, that was a basketball star that got put in a wheelchair after getting shot by a classmate. He starred in the show for 7 years. He earned a reward called the "Young Artists Award". While still in the show Drake wanted to make some music, he made a mixtape called "Room for Improvement" in 2006. It sold 6k copies, he released another mixtape in 2007 called, "Comeback Season". Drake soon made a hit single song called "Replacement Girl". The show drake was in Degrassi, overhauled the cast and took off Drakes character. Drake had barley any source of income so he was looking for a job, he found a job at a restaurant. Out of nowhere Drake got a call from Lil Wayne. He asked Drake if he wanted to board a flight to Houston to join a tour. Drake recorded songs with Lil Wayne. Drake made a 3rd mixtape called "So Far Gone" in Feb. 2009. It featured a single called "Best I Ever Had", which made number 2 on hot singles chart. Im going to wrap up all this, there is way more but we have to go to the next artist.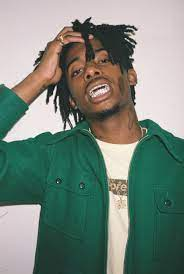 Playboi Carti or Jordan Terrell Carter was born on sept. 13, 1996 he lived/lives in Riverdale Georgia, but he grew up in Fairburn Georgia, the school he went too is North springs Charter Highschool, he would get in some trouble as a kid. Before he wanted to rap he actually wanted to play in the NBA, he would play basketball but that soon came to an end when him and his coach had a disagreement. That when Carti would start focusing on music more. Carti would skip school and make some music, or he would work at his job, his job was H&M. Because of that he would barely graduate high school. Nobody showed up to his graduation because they didn't know it was going to take place. Carti didn't like that he was going to be an upcoming rapper and working at H&M. So that led him to quitting the job. Carti started rapping at a young age, his first rap name was sir cartier in 2011. But he would soon to change his name to Playboi Carti in 2013. He would start uploading his music in 2011 on SoundCloud. When Carti focus on music full time he moved to New York with some family. Carti stayed at a drug dealer house in New York. Carti would run into a guy name ASAP Bari, that guy would introduce him to ASAP Rocky. Carti made the decision to go with ASAP Rocky in Texas. Carti would get some attention in 2015 with the singles he made called "Broke Boi" and "Fetti". Carti would collab with ATL artists like lil Yatchty Yung Bans etc. Carti would began a tour with lil Uzi and ASAP Ferg. Carti would sign with Interscope Records. Years passed, then in 2017 Carti would drop a mixtape, it hit number 12 on the billboard 200. It gained alot of attention from Label Records. Carti would release a song called "Magnolia" that would hit number 12 on the billboard with "wokeuplikethis" feat. Lil Uzi Vert. PlayBoi Carti was named one of the 10 freshmen's of the XXL 2017 class. A year later, Carti would drop an album called "Die Lit". Which made number 3 on the billboard 200. Carti would announce his next album called "Whole Lotta Red" or WLR for short. He would start working on it for 2 years. But unfortunately for him, his songs would be leaked. Carti would annouce that WLR is done on Thanksgiving day. He said it would be released on Christmas Day of 2020. When the album dropped it hit number 1 on the billboard. This is Playboi Carti's history.