Kid Cudi: The Man On the Moon
Scott Ramon Seguro Mescudi, also known as Kid Cudi is a pioneer in making alternative styles of hip-hop, writing about his internal problems. Cudi's lyrics are based on his life and describe his childhood hardships of depression, loneliness, struggle with alcohol and drugs, and path of self-destruction, to later freeing himself into a new light. These themes landed Cudi to being a mentor to other names in the same industry. From starting off on a mixtape called 'A Kid Named Cudi', then getting signed onto Kanye West's GOOD Music label, to the Man On The Moon Series, to acting, and philanthropy. Mescudi, landed in New York City with a mixtape and a total of five hundred dollars in hand, chasing his dreams and would soon make it.
Early life
Born in Cleveland, Ohio, on January 30, 1984. Mescudi grew up in Shaker Heights and Solon. Have two older brothers, and an older sister, Domingo, Dean, and Maisha. His mother, Elsie Harriet, was a school choir teacher at Roxboro Middle School in Cleveland Heights, while his father, Lindberg Styles Mescudi, was a house painter, substitute teacher, and World War II Air Force veteran. When Mescudi was 11 years old, his father passed away from cancer. This passing had a significant change in Mescudi's view of music and shaped who he is. Cudi attended Shaker Heights High for two years before moving to Solon High. Soon to be expelled from school for threatening to punch the principal and would have to get his GED. Mescudi then studied film at the University of Toledo but dropped out after a year. His original was to join the Navy was rejected due to his juvenile police record.
Time in NYC and Early Career
Cudi first started rapping in 2003, inspired by the Pharcyde and A Tribe Called Quest. He moved to NYC to pursue a music career. After leaving Cleveland in 2005 with $500 and a demo tape, he moved in with his uncle Kalil Madi, who was a jazz drummer in the South Bronx. Madi would pass on in 2006, and the last moment they had was an argument, leading Mescudi to get kicked out, an interview with COMPLEX restates ''…I never apologized for it, which kills me. That's why I wrote "Day 'N' Nite.'" Mescudi worked at a couple of clothing stores, before eventually sharing an apartment with his friend Dot da Genius in Brooklyn. In 2006, Mescudi would accidentally meet Kanye West, while looking at CDs in stores. He later told in a SPIN interview, "I was looking at CDs, saw the gleam of a Jesus piece in the right side of my eye, looked up, and it was Kanye West." They both introduced each other and Mescudi offered Kanye his mixtape and they would later run into Kanye again while he was working at the BAPE store. When Mescudi released Day 'N' Nite in 2007, it blew up, and caused Mescudi to be signed into Kanye's GOOD Music label, a feature to Jay Z's 'The Blueprint' and multiple features in Kanye's '808s & Heartbreak'.
Man on the Moon: The End of Day, Addiction, and Man on the Moon II: The Legend of Mr. Rager (2009-2011)
Mescudi's debut album named Man on the Moon: The End of Day, was released September 15, 2009, and it rose to number four on the Billboard 100s. The album describes Mescudi/The Man going through his thoughts while struggling with mental health from his new stardom, while being overlooked, and using cannabis to calm himself. The album consists of hits such as 'Day N Nite', 'Pursuit Of Happiness, and 'Soundtrack 2 My Life. After skyrocketing in the hip-hop industry, Mescudi resorted to the use of drugs to relieve himself eventually leading to his downfall and a self-destructive lifestyle, also developing a cocaine addiction. In 2010, Cudi announced a sequel to the MOTM, an album named Cudder which would've featured the top artists at the time but it was scrapped, Cudi also created his record label called Dream On, but it only lasted three years after Cudi fell into his cocaine addiction. Instead of releasing Cudder, Cudi would release his sophomore album Man On the Moon II: The Legend of Mr. Rager on November 9th, 2010. The album depicts Cudi in a dark and emotional state, which explores themes of suicidal thoughts, loneliness/isolation, and detachment from reality from the excess use of drugs. Reaching number three on billboard 200s, with hits like /Mr. Rager, 'Mojo So Dope', and 'These Worries'.
WZRD Band, Indicud, and Satellite Flight: Journey to Mother Moon (2011-2014)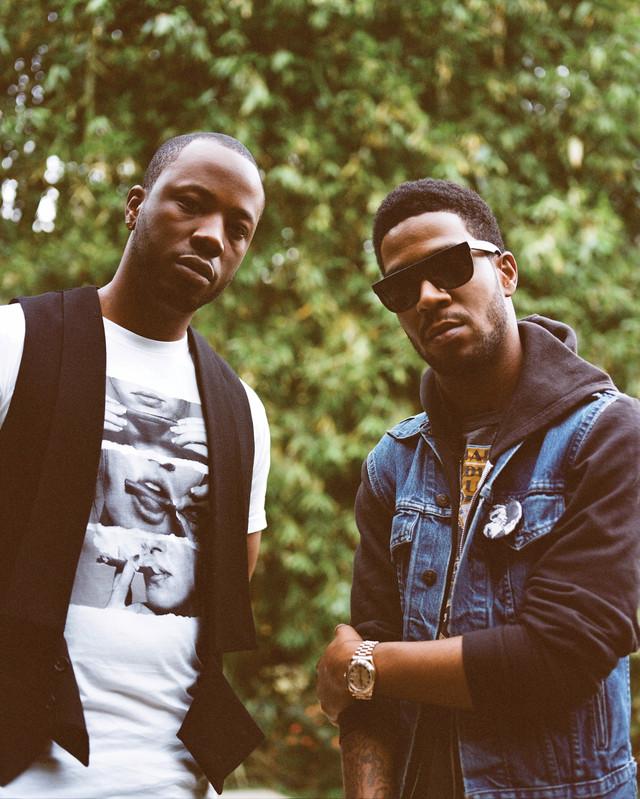 In 2011, Cudi partnered with Dot Da Genius to create a rock band named WZRD. This was a major change of style to what the fans were used to. And in February 28th, 2012, WZRD released 'WZRD' an album o the same name. Cudi stated that this was more of a personal project for himself, not just for the fans, as he thought if he would only think about the consumer himself, he would end up losing his way. WZRD reached number three with hits such as 'Teleport to Me, Jamie', 'The Upper Room, and 'High As Hell'. It tells the story of Cudi slowly recovering from his drug addiction and raising a child, named Vada Wamwene Mescudi born on March 26, 2010, Cudi wasn't happy with the release of WZRD, as it was leaked a week before release, and the record label the Universal Republic treated the album as only a small project instead of an actual full project. On April 12th, 2013, Cudi released Indicud, to mixed reviews, an album partnered with longtime friend King Chip. It returns Cudi to his roots in hip-hop, which tells that Kid Cudi is resurrected from his personal hell, while showing that no one can change who he is and is a response to the backlash from those who hated his rock style in WZRD. Indicud contains hits such as Just 'What I Am, 'Immortal', and 'King Wizard'. On February 25th,2014, Cudi released an intergalactic-based album named Satellite Flight which talks about his dreams and nightmares as an artist. This was a surprise release from Cudi.
Speedin' Bullet 2 Heaven, Passion, Pain & Demon Slayin' and Kids See Ghosts (2015-2018)
Kid Cudi, on December 4, 2015, released Speedin Bullet 2 Heaven, the second rock-based album after WZRD, the album had the worse reviews from fans and critics alike. The album was a cry for help, and also explored themes of depression, and personal flaws. With top songs such as 'CONFUSED!' and 'Speedin Bullet 2 Heaven', which questions his self-worth. On December 26, 2016, Kid Cudi releases Passion, Pain, & Demon Slayin which is a return to hip-hop. The album is about facing struggles with drug abuse and mental health, touching on themes of trust, love, and loss. Hits include 'Frequency' and 'Surfin', which remarks on how he is struggling but reaching freedom soon. Then on June 8th, 2018, he released a collaborative project with Kid Cudi titled 'KIDS SEE GHOSTS'. Where the project remarks on moving on from their traumas, accepting themselves, and moving forward. Where Kid Cudi moves past his drug addiction and Kanye moves past his controversial lifestyle.
Man on the Moon III: The Chosen (2020-)
Cudi released Man on the Moon III: The Chosen, on December 11, 2020. The album's theme shows Cudi overcoming his darkness but fighting to win his soul back from his alter-ego Mr. Rager. The album received positively. It debuted at number two on the Billboard 200. It had hits such as 'Tequila Shots', 'Sad People', and 'She Knows this'.