What is Kid Cudi's ENTERGALACTIC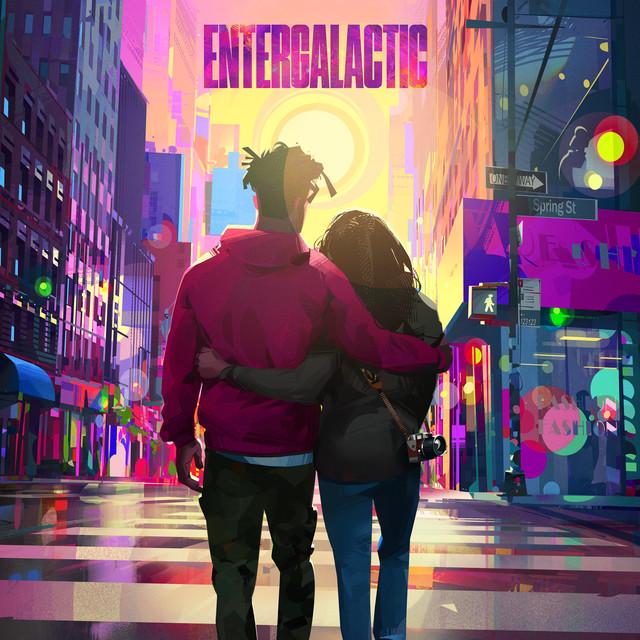 Entergalactic is Scott Mescudi AKA Kid Cudi's new audio-visual experience. Entergalactic (from here on referred to as EG) is half album and half Netflix animated special. Released September 30th, 2022 and in the works since a year prior on September 15, 2021.
Entergalctic the series: EG's visual side was directed by Fletcher Moules, produced and written by Kid Cudi and his company Mad Solar and distributed by Netflix. Kid Cudi recruits many industry friends including Timothee Chalamet, Vanessa Hudgens, Keith David, Ty Dolla $ign and more for the voice cast. The animation was headed by Netflix and their team specialized for animating Netflix originals. The 92 minute film follows Jabari (Kid Cudi) as he navigates a new more in-love stage of his life and we see Jabari have his highs and his lows with his job and his love life.
Entergalactic the album: The album is a companion piece to the film and is featured heavily throughout the film. It was written and produced by Kid Cudi, Dot Da Genius, and Plain Pat the original three in charge of some of Kid Cudi's most popular songs. Sitting at 15 tracks and 45 minutes and 44 seconds in length, the album is spacious, galactic, fun and romantic soundtrack. The album features voices like Ty Dolla $ign, 2 Chainz, Don Toliver, and most importantly Kid Cudi.