Dahmer – Monster: The Jeffrey Dahmer Story 
Jeffrey Lionel Dahmer was one of America's most famous serial killers. In his life, he killed seventeen men from 1978 to 1991. 
Childhood 
In Dahmer's adolescence, he became very isolated and withdrawn from his friends and family. While turning away from his peers, his main hobby was examining animal carcasses. His family consisted of Lionel and Joyce, his parents, and his little brother David. His parents divorced by the late seventies. Their relationship was always rough, as his mother struggled with mental illness and drug addiction while raising a family for most of her life. 
A few months before his high school graduation, Joyce left with his younger brother, David, leaving Jeff to take care of the family home. He turned to heavy drinking and isolation. His dark thoughts took over his mind and three weeks after graduating, he committed his first crime.
The victims
Dahmer's first victim was Steven Mark Hicks. The 19-year-old was hitchhiking to a rock concert and Dahmer lured him back to his home. The two were drinking, talking, and listening to music for a couple of hours when Hicks asked to leave, and Dahmer, upset about it, launched a 10-pound dumbbell at his head and killed him. 
Another victim was Anthony "Tony" Hughes, Dahmer's twelfth victim. Tony was a Deaf black man, and most of Dahmer's victims were black or people of color. His family reported him as missing on May 31, 1991, when he had died a week previously, May 24, 1991. 
Hughes communicated with Dahmer through handwritten notes and he offered Tony money in exchange for pictures. He did this with almost all of his victims. One of Dahmer's goals was to induce them into a "zombie-like state". Law enforcement retrieved a variety of human torsos, bleached skulls, severed heads, hearts, and other portions of human flesh. It has been reported and documented that he consumed flesh from fifteen of his victims.  
Life in prison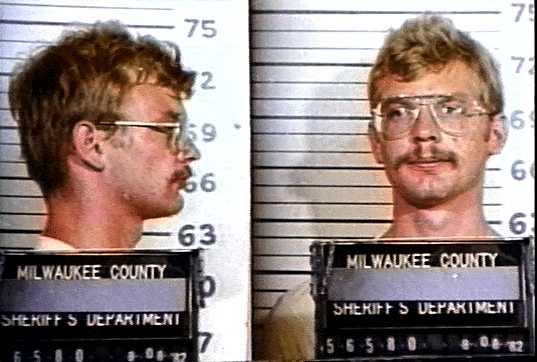 In February 1992, the jury found him sane in each murder, and he was sentenced to fifteen consecutive life sentences. Two years later, Dahmer was killed at the age of 34 by fellow inmate Christopher Scarver, who also fatally beat the third man on their work detail, inmate Jesse Anderson.
Show Review 
In "Dahmer – Monster: the Jeffrey Dahmer story" Evan Peters portrayed an exceptional role in playing Dahmer. The acting of the other characters were good, too. Some of the reviews were "this was probably the best series I've ever seen in my life." and "Evan peters is amazing. It's just incredible." While these shows and movies have shown what terrible things Jeffrey Dahmer has done, it's also important to note that a lot of the victims' families have asked to stop the production of these films. One of them said that "Netflix is making money off of a tragedy".  They said this show has been re-traumatizing. Above are all the lives that Jeffery Dahmer took. 
Sources:
https://www.history.com/this-day-in-history/jeffrey-dahmer-murdered-in-prison#:~:text=In%20February%201992%2C%20the%20jury,work%20detail%2C%20inmate%20Jesse%20Anderson.