Olathe school closes due to 150 students and staff being ill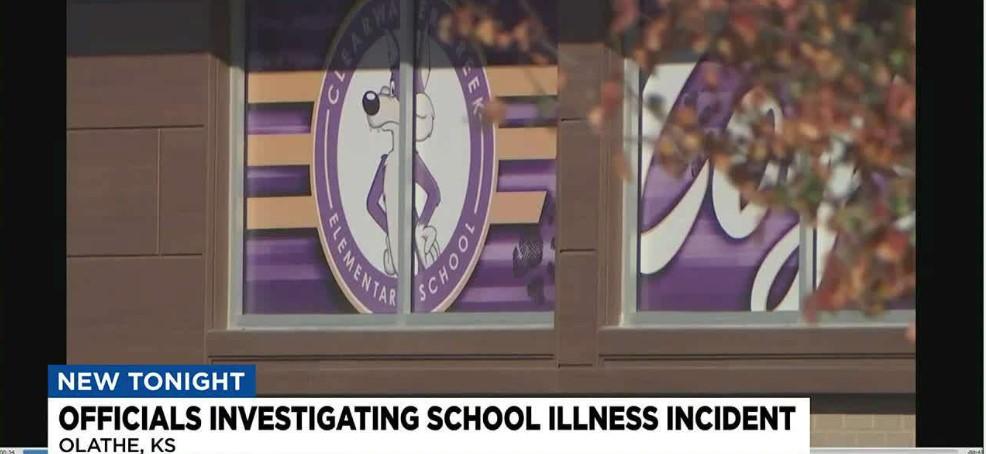 Olathe's school district has closed their elementary school in Olathe KS due to a high number of students and staff being absent. The Johnson County Department of Health and Environment recommended that Clearwater Creek Elementary should be closed for the rest of the week and will be re-open on October 31st (Halloween).
A letter was sent out to every parent(s) that more than 150 students and staff were out sick in one day. 25% of the school was absent just on Wednesday.
The school officials from the health department believed that is was due to an unknown virus that is currently spreading.
"As is typical practice, the health department monitors school illness data every year, and recommends building closures when absentee rates exceed 10 percent. We currently have more than 150 students and multiple staff members out with several additional students being sent home." Principal Nate Kremer wrote in the letter to the parents.
All parents were asked to call their pediatrician or the Johnson County Department of Health if they have any concerns about their child.
The health department is also providing resources and testing for families who are interested in learning more about specific causes of the illness.
The district is currently working on disinfecting the entire building and increasing HVAC airflow to the building. The school has been called for a closure safety meeting to protect all students and staff and the community while the building undergoes extensive cleaning.
They even spoke with a parent (their child wasn't sick).
"It'd be nice to know exactly what's going on, I know they don't want everyone in a panic, but to know what this survey was about, were they ruling something out or do they already know what it is, instead of just making everything so vague and gray," Erin Wright said.
Some common symptoms are abdomen pain, diarrhea, constipation, bloating, etc. Part of the department investigation included sending surveys to parents and collecting food samples that were left over on Monday, Tuesday, and Wednesday.
Schools do plan to re-open on Monday.
"School's closed of course, so I don't have an update on how many people are still ill today. So I think it'll really be up to the school to see how things look on Monday but any decision on whether or not they'll hold school will be up to them at this point." Charlie Hunt mentioned.
The health department suggests any child that's feeling sick to stay home and for their parents to monitor any symptoms.