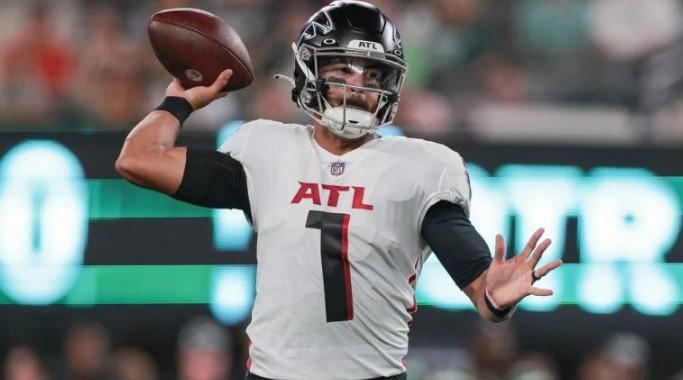 P, J. Walker and the Carolina Panthers hit the road to face the Atlantic Falcons in a NFC South matchup on Sunday at 12 PM. In week 7 the Falcons bounced back up from a 35-17 loss from the Cincinnati Bengals.
Atlanta is favored by 4 points and odds from Caesars Sportsbook is set by 41 points.
Falcons vs. Panthers spread: Falcons -4
Falcons vs Panthers over/under: 41 points
The Falcons quickly dominated the 49ers in week 6 ending with a score of 28-14. Atlanta was quickly humbled by Burrow and the Bengals in week 7, losing 35-17. The Bengals racked up 537 yards, completing 34 or 42 passes for 481 and 3 touchdowns. Atlanta struggled on offensive, compiling only 214 yards of offense.
However the Falcons would come out firing on all cylinders in this game. Tyler Allgeier had 85 yards and 1 touchdown. Caleb Huntley had 91 yards rushing. As for Cordarrelle Patterson, he remains on injury reserved. Quarterback Marcus Mariota had 253 passing yards and 3 touchdowns.
Panthers D'Onta Foreman picked up 118 yards on the ground on 26 carries wiht 3 touchdowns. It was the first time he racked up 100+ yards this year. Foreman will get a heavy workload for Carolina during week 8 with Chubba Hubbard ruled out.
P.J. Walker made his 2nd consecutive start for Carolina, in place of Baker Mayfield. In this game, Walker racked up 317 passing yards and 1 touchdown against Atlanta.
The final score would be 34 to 37, Carolina wins.