Leslie Phillips "Well Hello".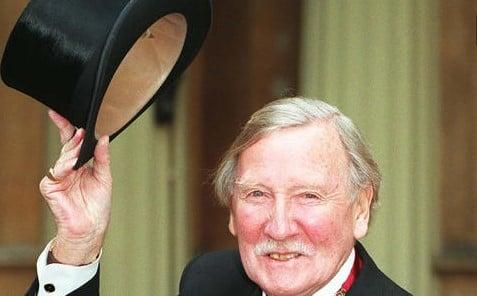 On November 7th, 2022, Leslie Phillips had passed away at the age of 99. His agent, Jonathan Lloyd reported that he died in his sleep in London, England. He had a long and illustrious career for over 8 decades per the U.S. Sun. He's best known for his role in "Carry On" movies and known for as the Sorting Hat in "Harry Potter and the Sorcerer Stone.", "Harry Potter and the Chamber of Secrets.", and "Harry Potter and the Deathly Hallows Part 2.". He's also best known for his catchphrases, "Ding Dong", "Well Hello", and "I say".
Phillips was born in Tottenham, which is North London, and he served as a Lieutenant during WW2. The smooth-talking Englishman had earned many roles throughout his life, and he is one of the highest-paid actors on the West-End stage.
He married twice before he decided to settle down with Turkish social worker, Zara Carr, 89.
"I've lost a wonderful husband and the public has lost a truly great showman," Carr told the U.S. Sun. "He was quite simply a national treasure. People loved him. He was mobbed everywhere he went."
Piers Morgan was the first to find out about Philips death. He tweeted, "RIP Leslie Phillips, 98. Wonderful character & superb comedy actor, best known for his what he called his 'lecherous twit' roles in the Carry On & Doctor in the House films with catchphrases, 'Ding Dong', 'Well Hello', and I Say…"
Actor Tony Maudsley also tweeted, "RIP Leslie Phillips. Working with him was a joy. And yes, he did say 'DING DONG' (because I asked him to).
Actor Stuart Anthony wrote, "The wonderful Leslie Phillips CBE has left us. Aged 98. A true gentleman, fantastic actor and the nicest man I ever met. His stories were the best. RIP Leslie Philips."
Harry Potter film also paid their respects, "We are incredibly sad to hear of the passing of the wonderful Lesile Philips who voiced the Sorting Hat with such inimitable wit and style in the Harry Potter films. His words welcomed each student upon their arrival at Hogwarts and revealed where they would flourish best. He will be very much missed."
The beloved actor leaves behind a large legacy in his acting career.