Austrian Police Find Family Illegally Living in Wine Cellar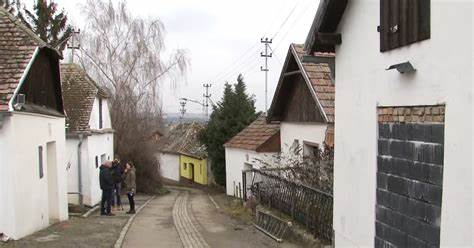 Austrian police say they arrested a 54-year-old man after he attacked two social workers with pepper spray. They found him living illegally in a private wine cellar in northeastern Austria with a woman and six young children.
When two social workers arrived last Thursday to check on the children, police said the man attacked them with pepper spray and barricaded the door to the cellar.
The social workers called the police, who arrived on the scene and arrested the man. When police searched the cellar, they found a woman and the six children, believed to be the man's partner and children.
Police also found several weapons, including a gun, crossbows and compressed air weapons.
According to police, the man said the children were born in England. Police said they were not officially registered in Austria and that they were working to confirm the children's identities
The children – aged between seven months and five years – were taken with their mother to be checked out in the hospital.
Police spokesman Stefan Loidl said they were "in a good health condition and were not neglected".
The children are currently being looked after by social services.
Local authorities said they believed the family were living in the illegal hideout for several months but there had been complaints about them over the last few weeks.
A lot of people felt something wasn't right when they kept hearing noises coming from where they lived. People didn't pay much attention to it at first but it kept happening. The father of the kids didn't see the purpose of telling them because he felt as if he didn't do anything wrong.
Local media reported that the man is a follower of the so-called Reichsbuerger, or Reich Citizens, movement. The right-wing extremist conspiracy group believes the partition of Germany by Allied powers after World War II and the subsequent democratic states that followed were illegal, arguing instead that the original Reich still exists.