MLB Power Rankings: Braves' Off to Stellar Start; Rays Impressive Streak Comes to an End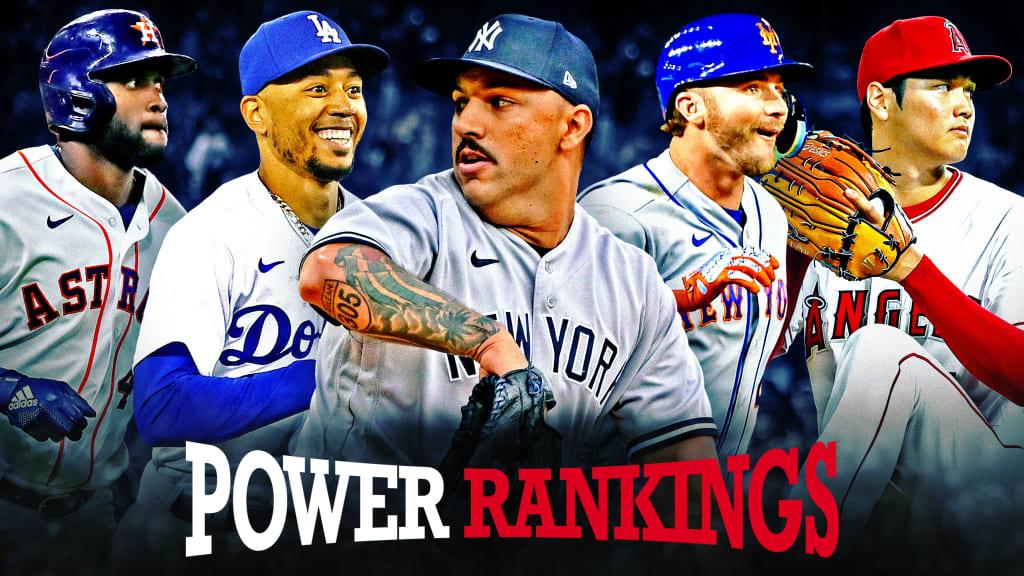 As the third week of the 2023 MLB season is underway, plenty of surprises and expected things have occurred.
The Rays started their season 13-0, the Diamondbacks look better than the Dodgers, and the Rangers are improving.
As far as expected things, the Royals are 4-13 to start the season, the Braves are hitting on all cylinders right now, and the Angels are still looking mediocre at best despite having the two best players in all of baseball.
1. Tampa Bay Rays
After starting the season 13-0 and tying an MLB record, this team is 1-3 in their last 4, was it all a fluke? Probably not, look for the Rays to do some damage this season.
2. Atlanta Braves
Has their start been amazing? Yes. Has their schedule so far been below-average teams? Absolutely. However, this team can still hit the ball better than any other team.
3. Milwaukee Brewers
The start for this team has been more than impressive. Even though they lost the series to Arizona, going to San Deigo and winning 3 of 4 is just what they need.
4. New York Yankees
The Yankees right now are 4-0-1 in their five series this season. They currently stand as the only team to not lose a series this season.
5. Toronto Blue Jays
They've won 9 of their last 12 and took the series from a previously unbeaten Rays team. Now can this team take the next big step?
6. Minnesota Twins
Another young team in the same weak division as the Guardians, just the question is, which young team can outperform the other? Well, the Twins' pitching rotation has looked the best so far.
7. New York Mets
Ever since Steve Cohen took over, this team has spent money and I mean tons of money. So then, in theory, money = wins? So far, yes it does.
8. Cleveland Guardians
A very young team in a weak division? They should be looking to be just as good as last year or even better.
9. San Diego Padres
If everyone on this team could hit their stride at the same time, it is to be believed that they could be one of the best in all of MLB. Of course, they are gearing up to add Frenando Tatis Jr. back to the team this Thursday.
10. Houston Astros
Sadly the defending champions' start of 8-9 may only be a fluke right now, as they had this same start last year. But as of late, they have won their last 3 of 4.
---
11. Arizona Diamondbacks
12. Los Angeles Dodgers
13. Baltimore Orioles
14. Chicago Cubs
15. Texas Rangers
16. Seattle Mariners
17. Boston Red Sox
18. St. Louis Cardinals
19. Los Angeles Angels
20. Miami Marlins
21. Pittsburgh Pirates
22. Philadelphia Phillies
23. Chicago White Sox
24. San Francisco Giants
25. Cincinnati Reds
26. Colorado Rockies
27. Detroit Tigers
28. Washington Nationals
29. Kansas City Royals
30. Oakland Athletics
---
Sources used:
https://www.cbssports.com/mlb/news/mlb-power-rankings-braves-stellar-start-flying-under-the-radar-blue-jays-move-up-after-ending-rays-streak/