NBA Suspends Miles Bridges For 30 Games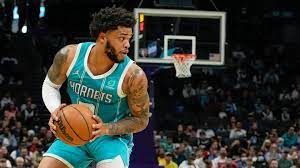 The incident occurred on June 27, 2022, in Los Angeles, after which Mr. Bridges was arrested and charged with multiple offenses. On November 3, 2022, Mr. Bridges entered a plea of no contest to a felony domestic violence charge and the remaining counts against him were dismissed.
The NBA conducted its own investigation into this matter, reviewing all available materials and interviewing numerous third-party witnesses, as well as the parties involved. The NBA also consulted with a group of domestic violence experts who provide the league with guidance in such cases. The 30-game suspension is based on all facts and circumstances of this matter and considers the conduct and its result, as well as the outcome of the criminal matter, among other factors.
Following his arrest and plea, Mr. Bridges did not sign an NBA contract for the 2022-23 season, missing all 82 games. In recognition of that outcome, the NBA has deemed 20 games of the suspension to have been already served.