South High's Klausmeyer Farm Mural
Some of our student from South had the opportunity to spray paint a mural at Klausmeyer Farm. Soloman Rogers, Marissa Tilsch, Karina Munoz, Harmony Douglas, and Ryan Hollinger were the people that participated, with the following teachers: Maria Vasquez Brunetti, De Abasolo, and Emily Chamberlain. As you can see from the picture below, they did a fantastic job with the mural. They painted lots of eyeballs and spooky ghosts. If you are ever at Klausmeyer farm, do yourself the favor and bless your eyes with this spooky October mural.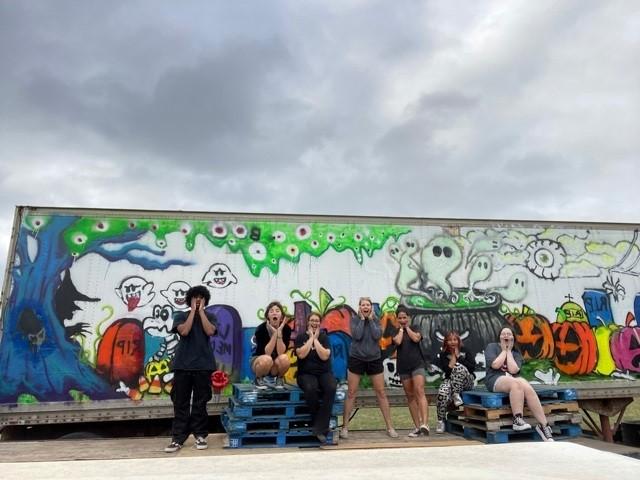 (Left from right) Soloman Rogers, Marissa Tilson, Karina Munoz, Emily Chamberlain, Maria Vasquez Brunetti De Abasolo, Ryan Hollinger, Harmony Douglas.