South Celebrates New Addition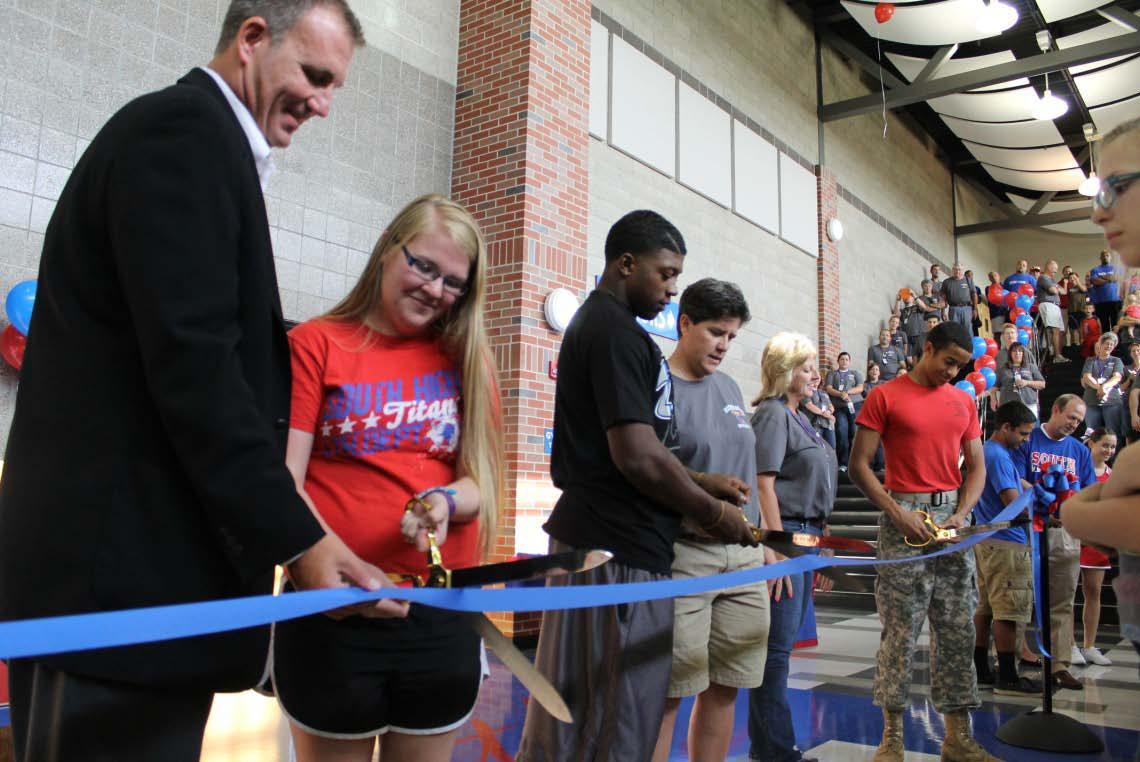 *The following story originally ran in the WPS Express e-newsletter. All photos and information are the property of the Express e-newsletter.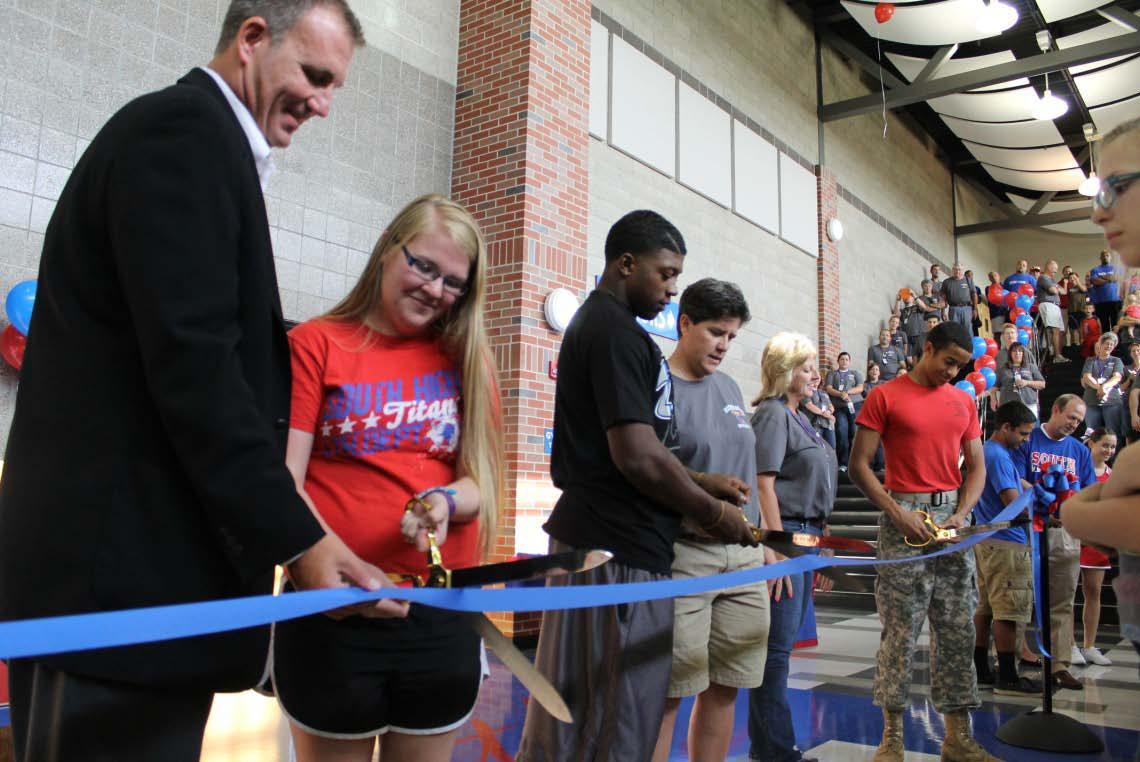 South High School invited former students and community members to see their new additions and classroom upgrades during the school's bond celebration on August 23. The celebration was held in conjunction with South's Titan Fest, with fall sports scrimmages and school clubs selling food and hosting carnival games.
After a ribbon-cutting ceremony, guests went into the school's brand-new gymnasium to watch the South staff play a pick-up basketball game with Dondlinger Construction, who were the contractors on the project. At half-time of the game, Dondlinger donated $3,000 to South to support the school.
South High School received several upgrades with their bond project. The school has a new gymnasium with a seating capacity of 2,400, a new swimming pool and a wrestling room that is also a safe room storm shelter. The former small gym has been turned into a wrestling room/multipurpose room. The school has a new music suite with a band/orchestra room, choir room and rehearsal space. The music suite is also a safe room storm shelter. South's Culinary Arts classrooms and Fire Science classroom also received improvements.
South's outdoor athletic improvements that were completed a couple of years ago included all-weather turf and track in Carpenter Stadium and tennis courts.