Swimmer of the Week (January 27-31)
This week's swimmer of the week is Greg Peters.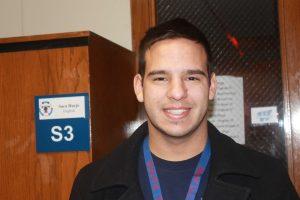 Greg is a senior and has been swimming for four yeas, he learned about it through other people. With in those four years, he has made it to A-team. He works hard in practice depending on the day and goes to the YMCA to stay in shape. He doesn't think they'll be going to State this year but has confidence for the future of the team.He prefers long pools over short, and his favorite event is the IM. In the IM, you do 50 yards of every stroke in a long pool and 40 in a short pool. His favorite stroke is Butterfly, which is the toughest stroke in swimming. Other than swimming he is also in Concert Choir and Madrigals.