Preparing For St. Patrick's Day!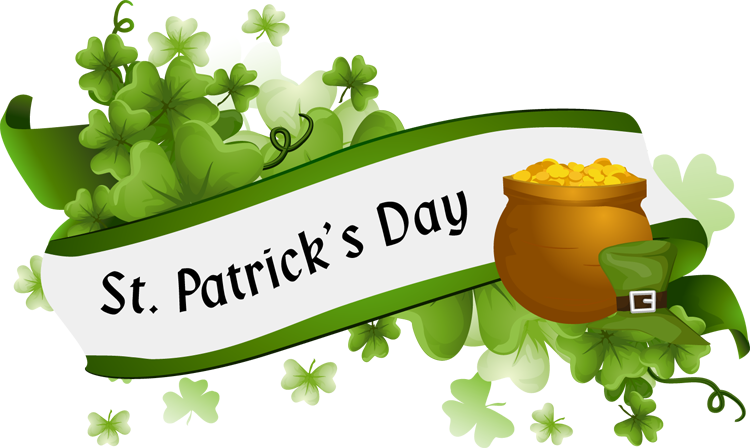 St. Patrick's Day is Monday, March 17th.
St. Patrick's Day is a cultural and religious holiday celebrated on March 17th. It is named after Saint Patrick the most commonly recognized of the patron saints of Ireland. It was made an official Christian feast day in the early 17th century and is observed by the Catholic Church, and many other churches.
Many people celebrate this with public parades and festivals. Almost everyone one wears green or shamrocks. This is an annual and national holiday. This St. Patrick's Day is during Spring Break. So everyone will be home wearing all sorts of green.
If you forget to wear green on St. Patty's day, don't be surprised if you are pinched. In early American tradition that probably started in the 1700s. People believed that wearing green made you invisible to leprechauns, fairy creatures who would pinch anyone they could see (anyone not wearing green). Others began pinching those who didn't wear green as a reminder that leprechauns would sneak up and pinch green-abstainers!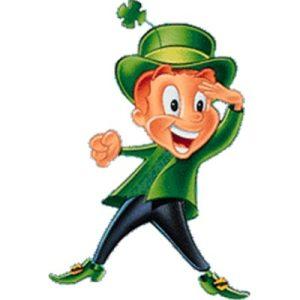 DON'T FORGET THE ST. PATRICK'S DAY PARTY!!!
You need to send out invitations to your best friends and anyone who can last til 4 in the morning! Make sure your invitations are green. Next, you need to decorate your house with green streamers, because those are easy and effective. You can decorate your table by buying pots of gold filled with golden foil-coined chocolate coins. Don't forget the green drinks!
You have to have activities at your party too! Painting St. Paddy's T-Shirt, is a very simple activity. All you need is a painting area, some shamrocks, and leprechaun or Irish flag stencils for ready to use (use fabric paint).
You can also face paint 4-leaf clovers on your friends face (use face paint).