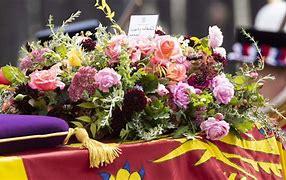 On September 8th, 2022 Buckingham Palace made the announcement that Queen Elizabeth II had died peacefully at the age of 96. Charles III promptly ascended the throne after his late mother's death Thursday afternoon. Queen Elizabeth II is the longest-serving monarch in UK history and marked her 70th year of ruling in 2022. Her Platinum Jubilee was celebrated throughout 2022 to celebrate her long reign. English Monarchs have a customary 10-day long funeral before being buried.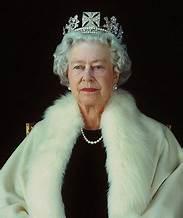 An announcement made by the King declaring a period of mourning is to be in action until seven days after the Queen's Funeral. 96 Gun Salutes were fired at 1 PM in London, Hyde Park at the Tower Of London to honor each year of her life. St. Paul's Cathedral held a service held of prayer and reflection open to 2,000 members of the public.
On the second day after the queen's death, her body will be moved from Balmoral by the hearse and will go to her residence in Scotland. Back in London the new King will say an oath and give a speech in front of politicians and judges. The king's new proclamation will be met with a 41-gun salute at the Tower Of London. King Charles III will have a public appearance on the balcony of St. James Palace where the Royal Band will play the national anthem "God Save The King".
Members of the Royal Family will join a procession from Hollywood to Edinburgh's St. Giles' Cathedral with guns firing once every minute. A service will then be held at Edinburgh's St. Giles' Cathedral after the queen's body has arrived. Her body will be held there for 24 hours for members of the public to come to pay their respects.
The queen's coffin will leave Edinburgh's St. Giles' Cathedral and go by car to London.
Thousands of people will line up to pay their respects when she is taken to Westminster Hall. People who wish to do so will wait in line in Victoria Tower Gardens.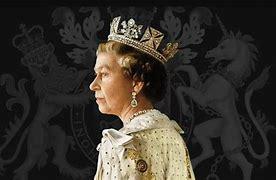 Elizabeth's body will then be taken to the Palace of Westminster, as she is taken her coffin will be draped in the Royal Standard will the Imperial Crown placed on top. Behind her on foot will be her children and grandchildren. When the coffin is at Westminster Hall another short service will be held. Her body will rest there for another 5 days before she is moved again. There are preparations for hundreds of thousands of people to walk past her. This will be a continual 24 hours with only a 15-minute cleaning break.
World leaders will begin to arrive to pay their respects while King Charles III will meet with the royal family at Buckingham Palace.
King Charles III meets the prime minister at noon for his first official weekly audience.
The last people who wish to say their respects will be admitted early in the morning. The Coffin will make a short journey with the Imperial State Crown, Orb, and Spector on it. At 11:00 am Big Ben will strike once starting a two-minute silence national wide. The national anthem with end an hour-long funeral in which then the queen will be moved to Windsor Castle which will be her final resting place. She will be buried alongside her mother, father, husband, and younger sister at St. George's Chapel.
Queen Elizabeth Is Dead: Schedule for the 10 Days of Mourning (yahoo.com)
What happens now? The 10 days of events after death of Queen Elizabeth II | Queen Elizabeth II | The Guardian
Operation London Bridge: Inside the 10-day plan after Queen Elizabeth II's death : NPR