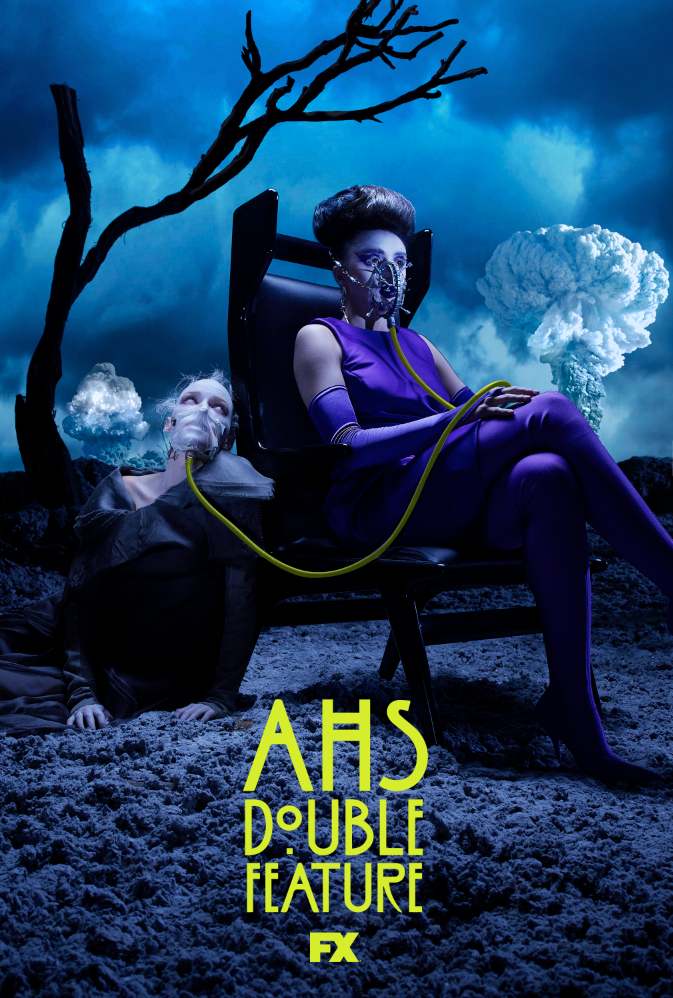 American Horror Story Seasons:
1. Murder House
2. Asylum
3. Coven
4. Freak Show
5. Hotel
6. Roanoke
7. Cult
8. Apocalypse
9. 1984
10. Double Feature
American Horror Story came out with their tenth season adding to the anthology series. It was originally scheduled to premiere in late 2020, but the production was delayed due to COVID-19. The season premiered on August 25, 2021. This new series will be split in two, hence the name Double Feature. In AHS season 10 posters, they show aliens mixed with sea monsters which give viewers a sneak peek at the theme. In season 2 Asylum, the idea of aliens being the villains was teased throughout the season. One part of the Double Feature is called Red Tide, which takes place "by the sea" and the other part Death Valley takes place "by the sand."
Red Tide
It's about a struggling writer, his pregnant wife, and their daughter who move to an isolated beach town for the winter. Once they're settled in, the town's true residents begin to make themselves known. As far as we know, Ride Tide has around 7 episodes: Cape Fear, Pale, Thirst, Blood Buffet, Gaslight, Winter Kills, and Take Me To Your Leader.
Cast Members
Many fan-favorite cast members will be returning from previous seasons which include:
Frances Conroy
Leslie Grossman
Billie Lourd
Sarah Paulson
Even Peters
Adina Porter
Lily Rabe
Angelica Ross
Finn Wittrock
Denis O'Hare
Cody Fern