Squishmallow Craze
4 min read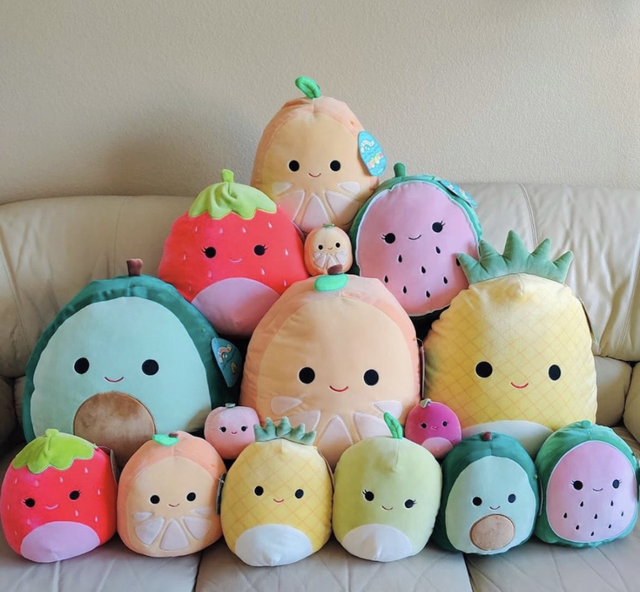 You may have seen plush toys called Squishmallows in local stores or on social media platforms. Squishmallows are plush toys that double as pillows stuffed with super-soft spandex "EF" and polyester stuffing as squishy as a marshmallow, hints the name "Squishmallow." Each one of them is given a name tag that includes a background story for the character. KellyToy debuted Squishmallows in 2017 at Walgreens and became a hit. However, they didn't become a craze until 2021, "Orders for spring, summer, and fall 2021 are three times the amount they were for the same period in 2020," Kelly explains. From 2017 to now, more than 82 million 'Mallows have been sold. They come in a variety of sizes, from 3.5-inch clip-on to an extra-large zine of 24 inches. The clip-on/keychains start at $2.99, while larger sizes reach up to $59.99.
Are Squishmallows the new Beanie Babies?
Beanie Babies are the 90s version of Squishmallows when it comes to stuffed animal popularity. Both have crazy collectors that buy out any merchandise a store has in a matter of days. Squishmallows have the "advantage" of popularity because social media is a part of children's and teens' daily lives. During the Coronavirus pandemic, they exploded in popularity thanks to TikTok (or "SquishTok" fans call it). Both Beanie Babies and Squishmallows have resellers who bounce the price almost 50% more of what they are originally worth. The rarer the "Squish," the higher the price. Now instead of resellers selling Beanie Babies on eBay, they sell Squishmallows on Mercari and Depop.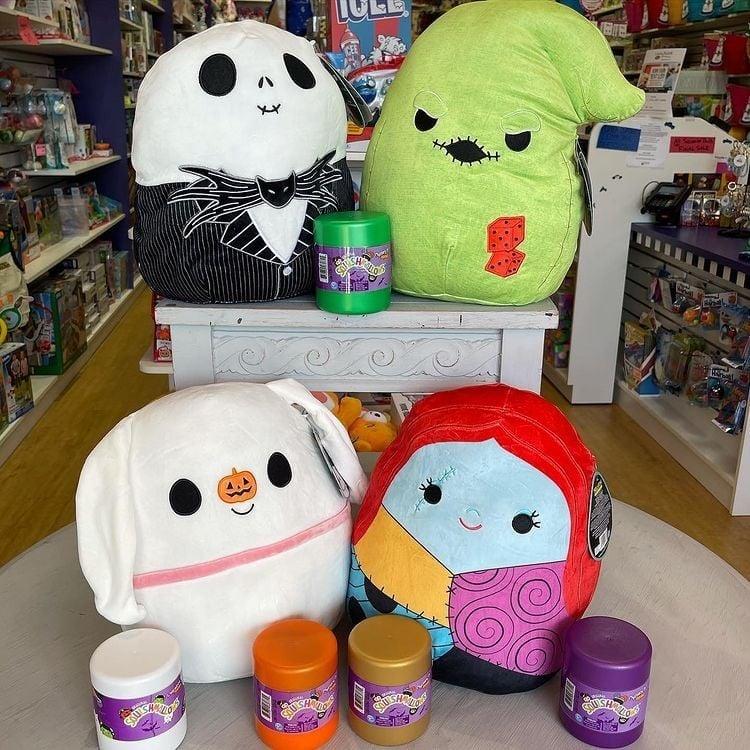 As the seasons change, so do the Squishmallow characters, there are Easter, Halloween, Christmas, Valentines, Thanksgiving, and even Dia De Los Muertos edition 'Mallows. They also have made crossovers with different brands/characters such as Sanrio, Star Wars, Nightmare Before Christmas, and Disney. These seasonal or special edition 'Mallows sell out faster and go for higher prices online.
Where to buy them?
Squishmallows can be found at Five Below, Walgreens, Costco, CVS, Marshalls, TJ Maxx, Target, Claire's, Hot Topic, Walmart, and more. You can also, of course, buy them on online apps or websites. However, the price might be higher than in stores. Good luck starting your collection. 🙂