Pumpkin Chocolate Chip Cookies🎃
These soft and delicious easy to make pumpkin chocolate chip cookies are perfect for the holidays!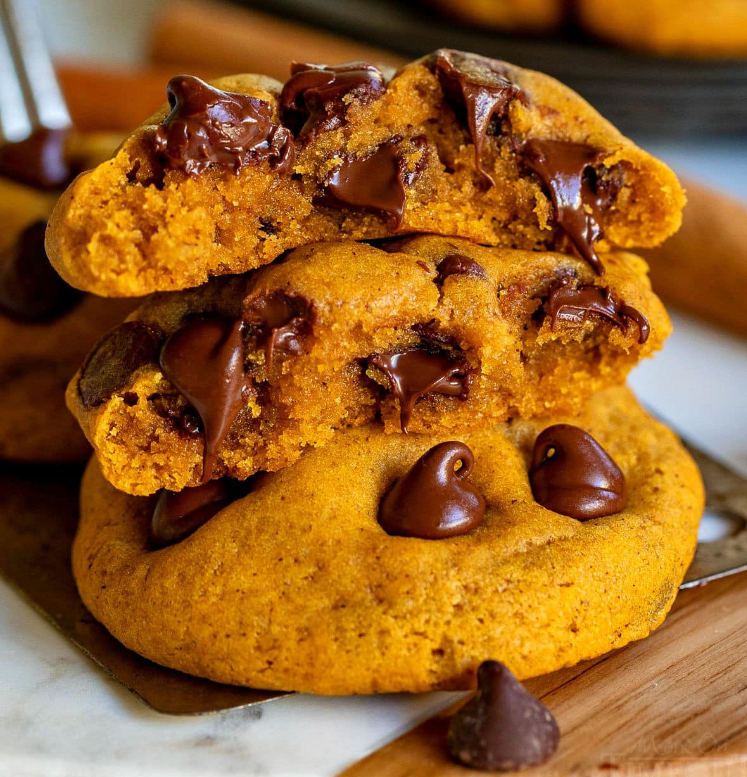 Listed ingredients:
1/2 cup unsalted butter
1/4 cup brown sugar
1/2 cup granulated sugar
1 tsp pure vanilla extract
6 tbsp pumpkin puree
1 1/2 cup all-purpose flour
1/4 tsp salt
1/4 tsp baking powder
1/4 tsp baking soda
1 1/2 tsp ground cinnamon
1 tsp pumpkin pie spice
1/2 cup semi-sweet chocolate chips
More info: https://sallysbakingaddiction.com/pumpkin-chocolate-chip-cookies/
---
Pumpkin Rice Krispie Treats🎃

Listed ingredients:
1/4 cup butter
1 bag large marshmallows (approximately 40 marshmallows)
6 cups of rice Krispies
red food dye
yellow food dye
mini Rolos
green M&M's
1/4 cup cooking oil or melted butter in a small bowl to keep from sticking to your hands.
More info: https://onelittleproject.com/rice-krispie-treat-pumpkins/
---
Chocolate Turkey Thanksgiving Treats🦃
This treat is creative and delicious perfect for kids or adults!
Listed ingredients:
12 Oreos
black (or brown) icing
12 mini peanut butter cups
24 candy eyes (7mm size)
72 pieces of Candy corn
12 M&M's minis (orange color)